Company Culture
Each member of the Homebridge family has a passion for our shared mission: making the dream of homeownership a reality for every customer, every day. This commitment to our customers also means that we are committed to creating a culture where our associates can thrive. A culture of fellowship and assistance translates confidence in providing families across the country the financing they need. For us, it's not just about closing the loan, but about being a part of a community.
McGowan Team
Janene McGowan, Bill McGowan, Bryan Meador
Mortgage Loan Originators
NMLS #321163, NMLS #432220, NMLS #791988
Glenn Ruroede
Chief Financial Officer
Iselin, NJ
Accounting
Homebridge's finance and accounting teams work together to deliver company-wide plans, strategies, and critical support. That's in addition to crafting long-term financial goals. In an industry where planning and development for the future are critical, you'll play a key role in our continued success.
Marketing
Behind every Homebridge transaction is our marketing department, working in sync to communicate the value we bring to each customer. You'll work with a data-driven team to create holistic marketing plans to produce actionable insights and audience engagement. Ranging from digital media specialists to campaign strategists, we aim to help our Mortgage Loan Originators create a strong, memorable brand impact on both customers and business relationships.
Richard Donine
SVP, Marketing
Mission Viejo, CA
Growth Engine brings together marketing and technology to help you develop better business strategies through one simple and seamless workflow. We offer access to creative expertise, paired with automated and integrated solutions that will help you thrive in the competitive digital market.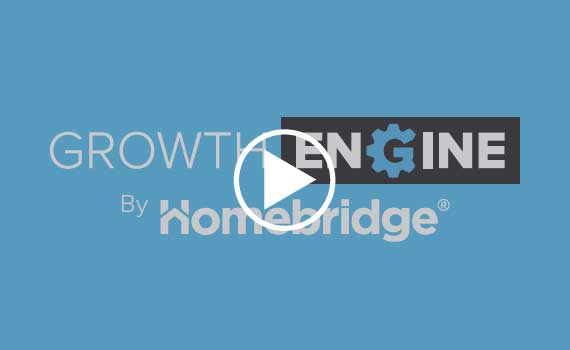 Information Technology
With technology at the forefront of everything we do at Homebridge, one of the biggest drivers of success is technological efficiency. The information technology team is core to this need as they facilitate automation, increase overall performance and provide our communications infrastructure. The IT department enables Homebridge employees to connect and collaborate, playing an integral part in the functionality they need to perform and excel.
Shalini Korada
Director, IT Controls & Project Management
Iselin, NJ
Christina Centeno
Human Resources Operations Manager
Iselin, NJ
Human Resources
Every associates' experience matters to our company. Human resources help maintain our company culture of support and dedication by working with current and potential associates across every department. Homebridge is the place where diverse and growing teams of professionals work towards common goals. As a human resources associate, it's you who will ensure they are always welcomed home!
Servicing
Homebridge's Servicing team strives to provide world-class service to all our customers. In today's challenging times, we are constantly focused on our customer's changing needs by applying compassion and understanding in all situations. With the support of other team members, you will assist with all servicing-related issues and help all Homebridge customers, past and present, however possibly.
Bob Filiberto
Chief Servicing Officer
Kennesaw, Georgia
At Homebridge, our vision is to make the dream of homeownership a reality for every one of our customers, every day. Through 30 years in the industry, we've done so with a team of Mortgage Loan Originators who have a deep understanding of the mortgage process. Our staff is spread nationwide to support local each of their communities.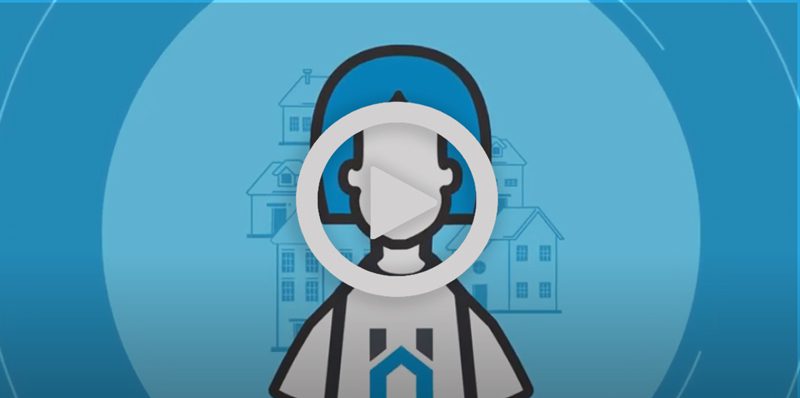 Jeff Pancer
Senior Vice President
Secondary Marketing
Iselin, New Jersey
CAPITAL MARKETS
Our open-door policy encourages Mortgage Loan Originators to regularly communicate, ask questions or discuss scenarios with our team of experts. Within that team, you'll be a part of helping Homebridge excel at finding the right product to fit any client situation. Utilizing a knowledge of current market conditions, your guidance ensures a superior customer experience.
Training
Better workplace learning is at the center of career growth at Homebridge. Corporate education for our employees helps them hone the knowledge and skills needed to progress professionally. Our Training Department identifies topics and the need for training programs while making them available and accessible for our nationwide staff. In collaboration, you will build the road map for employee experiences and journeys through effective training on our extensive suite of resources.
Pam Seifert
VP, Training & Development
Iselin, NJ
Philip Schild
General Counsel
Iselin, NJ
Legal & Compliance
Our legal team brings with it the expertise and foresight to help Homebridge climb the ranks as one of the top lenders in the country. Along with strategic acquisitions and investments, they've steered our company to steady waters during volatile times while continuing to promote an environment of support and growth.