Turn a House into a Home with a Renovation Loan
Whether your home improvement projects are large or small, a home renovation loan can help you make the upgrades you need.
As one of the nation's leading renovation lenders, we've helped thousands of people secure renovation funding and turn their house into a dream home.
Benefits of a Renovation Loan:
Simplicity – Wrap the costs of home improvement and your home loan into one easy payment.
Refinance – Improve your home and reformat your mortgage payment.
Customization – Turn a less-than-perfect house into a home that fits you and your needs.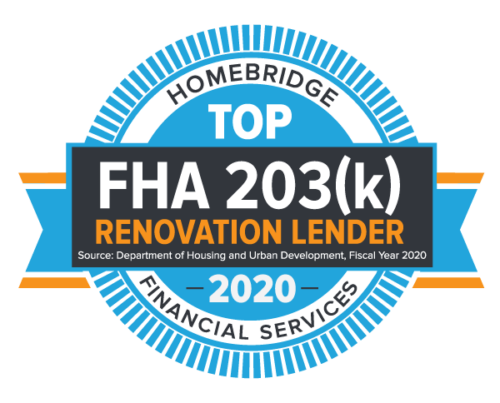 Ways You Can Use a Renovation Loan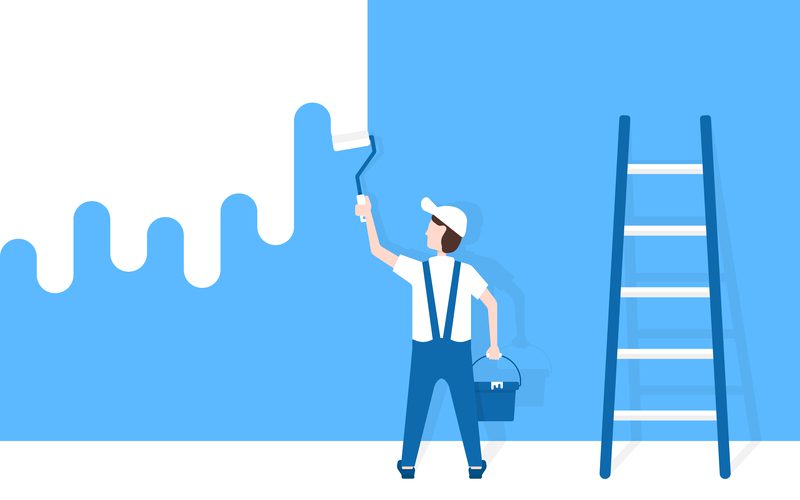 Remodel your current home – Renovation Refinance
As time passes, what you want and need from your home may change. Whatever your unique goals are, you can use a renovation loan to make your dream improvements a reality.
Another benefit of a renovation loan is that you have the opportunity to refinance your home loan. Not only do you get a newly customized home, but you also get a newly customized mortgage as well.
Purchase and improve a new home – Renovation Purchase
Maybe you've found the perfect location with an almost-perfect home. With a renovation loan you can make improvements before you move in – allowing you to personalize your space at a cost comparable to, or less than, a new home.
Depending on your specific requirements and needs, your Mortgage Loan Originator will recommend financing options that are right for you.
Our Renovation Loan Offerings:
No matter what your homebuying situation may be, you'll be sure to find a renovation loan that will suit your needs.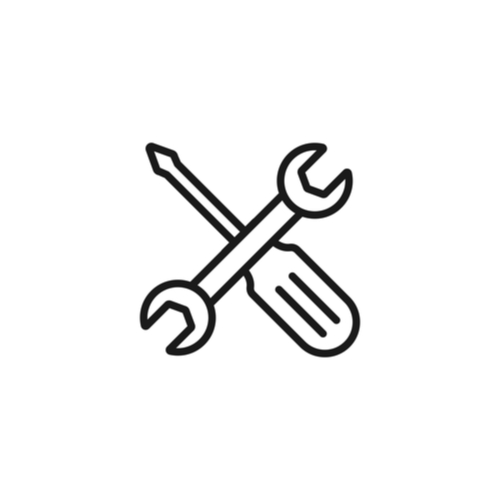 FHA 203(k) Loan
If you plan to purchase a fixer-upper or improve your existing home, an FHA 203(k) loan may be the perfect loan for you. FHA 203(k) loans are backed by the federal government and are a great loan option for those who want to purchase a home and perform upgrades, repairs, remodel or customize to their needs and wants.
Some things you can do with an FHA 203(k) Loan:
Add a new room to your home
Upgrade kitchens, bathrooms, and other commonly used rooms
Energy-efficient upgrades
Plumbing and electrical upgrades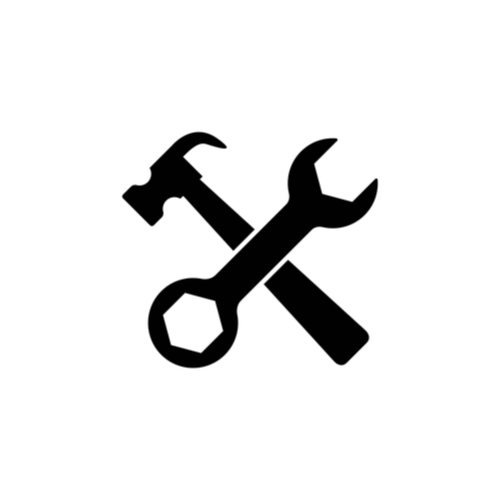 Fannie Mae HomeStyle®
The Fannie Mae HomeStyle renovation loan allows you to either purchase a new home or refinance your existing home and make personalized improvements with one loan closing. The cost of your personalized improvements is placed in an interest-bearing Escrow account and disbursed as the work is completed and inspected.
The HomeStyle loan does not have any minimum amount of improvements or any restrictions on the type of repairs that can be included in your loan. The only requirement is that any improvement must be permanently affixed to the property and add value to your property. HomeStyle allows you to build home equity while increasing your comfort and enjoyment in homeownership.
Get the Full Scoop on Renovation Loans
Want to learn more about how a renovation loan can benefit you? Take a look at these resources, curated by the Homebridge team:
If instead, you have enough information and you want to start your home improvement journey; fill out the form below and a Mortgage Loan Originator will reach out to you shortly.