USDA / Rural Development
USDA rural home loans, created by the U.S. Department of Agriculture, allow rural homebuyers to get up to 100% financing1 on a new home. These mortgages offer reduced down payment options, lower rates and flexible requirements.
The mission statement of the USDA home loan program is "to improve the economy and quality of life in rural America." It provides payment assistance to increase an applicant's repayment ability. The amount of assistance is determined by the adjusted family income.
There are three USDA home loan programs:
Loan guarantees
The USDA guarantees a mortgage issued by a participating local lender allowing borrowers to get low mortgage interest rates, even without a down payment. However, if you put little or no money down, you will have to pay a mortgage insurance premium.
Direct Loans
Issued by the USDA, these mortgages are for low- and very-low-income applicants. Income thresholds vary by region. With subsidies, interest rates can be as low as 1%.
Home improvement loans and grants
These loans or outright financial awards permit homeowners to repair or upgrade their homes. Packages can also combine a loan and a grant, providing up to $27,500 in assistance.
Benefits of a USDA home loan include:
Up to 100% financing with the loan amount limited to no more than 100% of the home's appraised value
No down payment requirements
A fixed interest rate, keeping your monthly payments consistent throughout the term of the loan
No maximum purchase price as qualifying ratios and income will determine eligibility
Closing costs can be paid by the seller or included in the loan
USDA Rural Streamline Refinance Loan
The USDA Streamline Refinance Loan allows homeowners with an existing USDA home loan to lower their interest rate. Because homeowners previously qualified for a USDA home loan, there is less paperwork and generally a faster closing time. Property inspection is not required, and closing costs may be absorbed into the financing, requiring less money upfront.
1Property must be in a USDA eligible area for all purchase transactions. Primary residences only. Minimum FICO score requirements. Income and credit restrictions apply. Other restrictions may also apply.
Related Resources:
Can I Afford To Buy A New Home?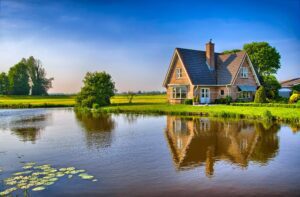 If you live in a rural area or are looking to move to one, Homebridge offers United States Department of Agriculture (USDA) Loans. Read More…
Credit Score Basics: What You Should Know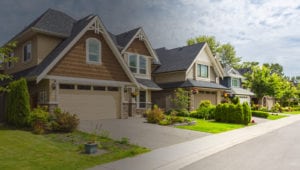 If you're planning to buy a home, it's a good idea to check your credit reports and scores before you start looking for a house. Read More…
Rent Vs. Own: What Are The Benefits?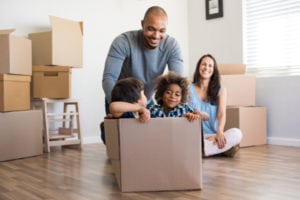 There are benefits to renting and owning. Here are some things to think about as you consider your next move. Read More…