Jumbo & Super Jumbo
Homebridge offers fixed-rate and adjustable-rate mortgage products for higher-priced and luxury homes, second homes or investment properties. With a Jumbo or Super Jumbo loan, homebuyers can obtain a larger loan that exceeds conventional lending limits.
Jumbo loans exceed the limits set by the Federal Housing Finance Agency (FHFA), which means they are an excellent option for homebuyers looking to purchase a home in a high-priced market. Essentially, they allow homebuyers to borrow more than a conventional or government loan. We offer various Jumbo and Super Jumbo products to meet each homebuyer's needs, including some products with up to 90% financing, credit scores down to 600 and loan amounts as high as $3 Million in some areas.
Jumbo Construction to Permanent
You want to add your personal touch to your future home. You want to be a part of building it from the first break of ground. A Jumbo Construction to Permanent Loan1 makes this process as seamless as possible by combining the cost of construction and purchasing the land. Details include:
Handle construction and purchase with one set of closing costs

Vacation homes may also be eligible with a higher minimum down payment

Make Interest-only payments during construction period2

Fund construction for primary residence and second homes

Personalize your living space to meet your needs!
Jumbo Renovation
You've found or already purchased a home that exceeds your expectations. It has the right amenities, it's in a prime location and you can envision it being the home you've always dreamed of. But a few things are less than perfect. Your issue could be as small as a new coat of paint or as major as a new pool, or a total renovation of your master bedroom. The solution is a jumbo renovation loan. It allows you to use finance renovations without resorting to pulling funds from your liquid assets, such as stocks in your investment portfolio. Easily transform a home into the living space you could previously only imagine!
Contact a Mortgage Loan Originator today to determine which jumbo loan option is the right one for your needs.
1For this loan program we are a Mortgage Broker only, not a mortgage lender or mortgage correspondent lender. We will arrange loans with third-party providers, but do not make loans for this program. We will not make mortgage loan commitments or fund mortgage loans under this program.
2During construction, the borrower will make interest-only payments on the funds disbursed along with taxes and insurance. When the house is complete, the borrower's payment will be modified to principal, interest, tax and insurance.
Related Resources:
Five Reasons to Consider Purchasing a Vacation Home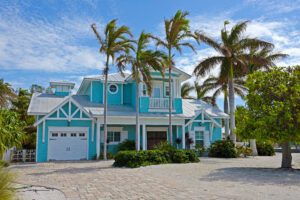 A vacation home can act as a secondary source of income. Read More…
Mortgage Calculators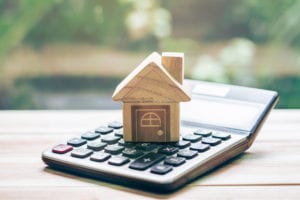 Calculate your monthly payment and see how the principal is paid overtime.  Read More…
Mortgage Glossary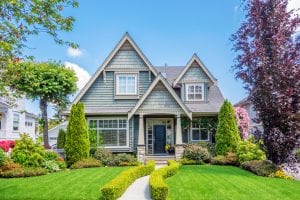 Here is everything you'll need to know to help you understand all the terms you'll be hearing throughout your loan process. Read More…