FHA Loans
FHA loans (insured by the Federal Housing Administration) provide homebuyers with an alternative to conventional financing while providing flexible guidelines for potential homebuyers who lack credit, don't have enough for a down payment or cannot cover closing costs. It is a great loan option for first-time homebuyers.
FHA loans can provide:
Down payment as low as 3.5%1
100% gift funds – the entire down payment can be a gift from parents, relatives, or an employer
The option for the seller to contribute up to 6% of the sales price
A parent or relative can be a co-applicant as a non-occupant
Flexible credit requirements
Upfront mortgage insurance may be financed or paid in cash
Ability to choose a fixed-rate or adjustable-rate mortgage
Can be used to purchase or refinance a single-family home with 1-4 units, a condominium or a manufactured housing unit
The FHA also offers the FHA 203(k) renovation loan, which allows homebuyers to purchase a home and finance repairs or improvements all with one loan.
Homebridge offers a couple of FHA refinance options:
FHA Streamline Refinance: An FHA Streamline Refinance is a loan product that homeowners with existing FHA loans can use to refinance. The home's original purchase price is used as the current value, meaning that no appraisal is required. It is an excellent option for homeowners who have experienced financial setbacks and may be underwater on their mortgages.
FHA Cash-Out Refinance: With an FHA Cash-Out Refinance, a homeowner may refinance a loan that carries a larger balance than is currently owed to provide the homeowner excess funds that they can use to cover personal expenses such as college tuition, home improvement projects, a car loan, debt consolidation and more. Under certain circumstances, a cash-out refinance can be used to lower the interest rate, change the loan term, or transition from an adjustable rate to a fixed-rate mortgage.
1Maximum loan-to-value (LTV) is 96.5% on FHA purchase loans, FICO score ≥ 580. Maximum 90% LTV for FICOs 550-579.
Related Resources:
First Time Homebuyers

Here are some of our best tips and suggestions to make the process enjoyable and easy for first-time homebuyers. Read More…
Renting vs Owning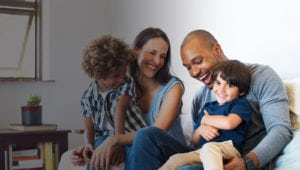 There are benefits to renting and owning. Here are some things to think about as you consider your next move. Read More…
Down Payment Guide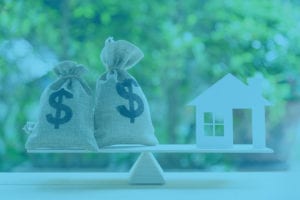 A common misconception is that you need to have a 20% down payment of the purchase price to buy a house. Read More…