Conventional Loans
Conventional loans are the most commonly used type of home loan. A conventional loan can be a conforming or non-conforming loan. To be a conforming loan, which offers lower rates, it must meet the loan limits as determined by Fannie Mae or Freddie Mac, the two government agencies that oversee mortgage lending. These agencies set loan amounts, with the maximum conforming amount based on where you live.
A non-conforming loan is a mortgage that does not stay within those loan limits or other mortgage guidelines set by Fannie Mae and Freddie Mac, such as a Jumbo loan. It may carry a higher interest rate.
Homebridge offers fixed-rate and adjustable-rate mortgages.
An excellent first step is determining which type fulfills your financing needs:
Fixed-Rate Mortgages
A fixed-rate mortgage charges a set interest rate that does not change over the life of the loan. The main advantage of a fixed-rate loan is that the borrower is protected from sudden and potentially significant increases in monthly mortgage payments if interest rates rise.
Adjustable-Rate Mortgages
In comparison, the interest rate for an adjustable-rate mortgage is variable. The initial rate is generally a bit below the market rate, but the rate rises as time goes on. ARMs have a set period during which the initial interest rate remains the same, such as five years, after which the rate rises at a pre-arranged frequency. The main advantage of an ARM is that it is considerably cheaper than a fixed-rate mortgage, at least for the initial period. The low initial payments may allow the borrower to qualify for a larger loan.
Low-Down Payment Conventional Loan Options
If you're still saving for your down payment but would like a conventional loan, Homebridge offers several options to help you obtain financing:
Fannie Mae HomeReady®
HomeReady® is a fixed-rate affordable housing program for creditworthy borrowers with up to 97% financing. Cash for down payment or closing costs can come from multiple sources, including gifts or grants, with no minimum personal funds required.1
Freddie Mac Home Possible®
Home Possible® offers up to 97% financing and other credit flexibilities for low-to-moderate-income borrowers. Down payment can come from various sources, including family, employer-assistance programs, secondary financing and sweat equity. 
HomeReady® is a registered trademark of Fannie Mae.
1Income must meet 100% of the area median income (AMI) limits for the property location.
Related Resources:
Down Payment Options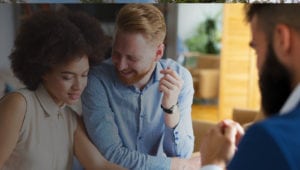 The down payment is the part of the purchase price the buyer pays in cash and does not finance with a mortgage. Down payments are a percentage of the home's selling price. Read More…
Your Mortgage Payment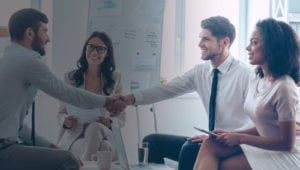 A mortgage payment is typically made up of four components: principal, interest, taxes and insurance. The Principal portion is the amount that pays down your outstanding loan amount. Read More…
Loan Programs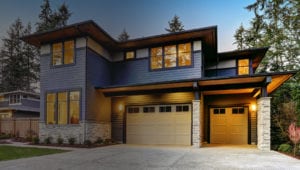 There is no such thing as a one-size-fits-all solution. Explore the variety of mortgage loan solutions we offer. Read More…