Construction To Permanent
For homebuyers looking to build a custom home from scratch on a chosen lot, this is a great option to save time and money! Construction-to-permanent1 loans, sometimes called single-close loans, provide the funds to build the dwelling and the permanent mortgage. The homebuyer borrows money to pay for the cost of building their home, and once the house is complete and they move in, the loan is converted to a permanent mortgage.
Benefits & How It Works
The key benefit of a construction-to-permanent loan is that there is only one set of closing costs to pay, reducing the overall fees. You only have to apply, qualify, complete paperwork and pay closing costs on one loan rather than two, saving you time and money. It also works like a line of credit in that the homebuyer is allowed to draw exactly the amount of money they need at the time they need it. Homeowners are also charged interest only on the amount they will draw on during the construction phase. Payments during the initial period, while the home is built, will be lower.
Once the construction-to-permanent shift happens, the loan becomes a traditional mortgage, typically with a loan term of 15 to 30 years. The homebuyer makes payments that cover both interest and the principal. At that time, they can select a fixed-rate or adjustable-rate mortgage. Other options include an FHA construction-to-permanent loan — with less-stringent approval standards that can be especially helpful for some borrowers — or a VA construction loan if you're an eligible veteran.
Keep in mind that construction to permanent loans may have a higher fixed interest rate, especially during the construction phase. This is due to a higher risk to the lender funding the land purchase, construction and mortgage on the finished home. Construction to permanent loans may require a larger down payment.
1For this loan program we are a Mortgage Broker only, not a mortgage lender or mortgage correspondent lender. We will arrange loans with third-party providers, but do not make loans for this program. We will not make mortgage loan commitments or fund mortgage loans under this program.
Related Resources:
Mortgage Glossary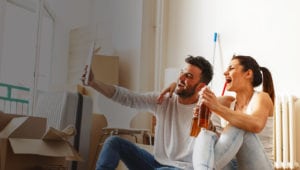 Here is everything you'll need to know to help you understand all the terms you'll be hearing throughout your loan process. Read More….
Appraisal Basics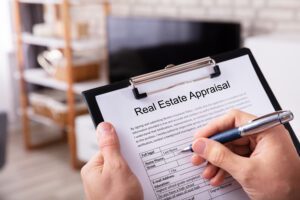 Appraisals are used in almost every home purchase and are often used for refinances too. Read More…
Mortgage Calculators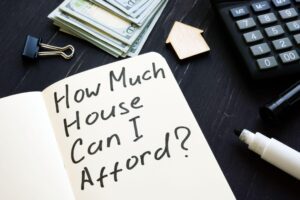 Calculator your monthly payment, the difference between renting vs buying, how long it takes to break even on a refinance and more. Read More…