About The Hagler Team
Welcome homebuyer or homeowner! We can't wait to get started helping you with your home financing needs. We focus on high-quality customer service, professional and clear communication, and a big picture look at your goals and plans. We're dedicated to answering any and all questions you might have about the home loan process.
Not sure where to start? Just give us a call!
Kelly Hagler
Mortgage Loan Originator
NMLS# 583063
Friendly and sharp, Kelly is a problem solver who enjoys helping people find financing that works for them. Whether the transaction is a straight-forward home purchase, a cash-out refinance, or a Jumbo purchase using complex income streams, Kelly is going to give it her professional and personal attention and ensure it closes on time.
Kelly also specializes in Renovation loans.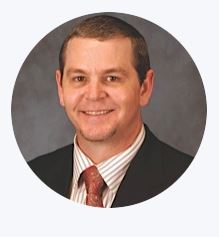 Mark Hagler
Branch Manager, Mortgage Loan Originator
NMLS# 254502
Mark has enjoyed working with his wife Kelly Hagler and building a strong team offering world class service in Napa, California since 2000. Together they have helped over 1,000 families realize their home ownership dreams through purchase and refinance transactions. They strive to always put their valued clients first with a commitment to exceeding their expectations.
The Haglers are experienced in all retail lending programs including conventional, FHA, VA, or Renovation loans, and Jumbo financing. Both are very familiar and fluent with local city, county and state down payment assistance programs to provide clients with the very best financing options available in the market today. Whether you are looking to purchase, refinance or just need good information and sound advice, they are here to help!
Loan Products and Programs
Homebridge is proud to offer a variety of traditional loan products that can help borrowers secure the right financing for their home.
Conventional– With as little as 3% down, you can purchase an owner-occupied home. These programs also offer options if you are looking for investment or second home financing.
FHA – Requiring just 3.5% down and a credit score of 580, FHA loans provide buyers with an opportunity to own a home.
VA and USDA – These government loans require 0% down and offer great interest rates, provided the homebuyer meets the criteria.
Renovation – Homebridge allows you the option to finance the renovation of your home with a loan that can be paid as a mortgage.
Jumbo – Jumbo loans are necessary to finance homes with prices that go beyond the conforming limit.