YOUR MORTGAGE LOAN ORIGINATOR
About Susanne Ferrantino
---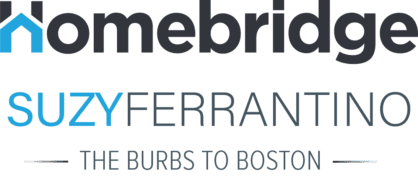 What Suzy Provides:
Impeccable customer service – You don't have to deal with missed calls or rudeness with Suzy. She will always treat you like you're one-of-a-kind.
Timely closing – Suzy has consideration for Real Estate Agents and their businesses. She will make sure that everything's good and ready to go on her end.
Always returns your calls – Have you ever called someone, left them a message, and never got a callback? Not with Suzy. You'll always get a timely response from her.
Susanne Ferrantino: Your Greater Boston and MetroWest Mortgage Lender
Suzy Ferrantino is the mortgage lender who understands you, your needs, and your goals. And above all else, she knows New England. If you're ready to buy, renovate, or refinance; Suzy is the mortgage lender for you.
Boston and Beyond
Whether it's a new luxury condominium in the city, property in MetroWest or a gorgeous rolling estate in the suburbs, Suzy has been trusted by thousands to provide clients with the best financing possible. As one of the best mortgage lenders, she knows how to help people turn their dreams into reality.
The Most Competitive Mortgage Rates In Greater Boston
Suzy knows the Greater Boston real estate market like no other. She can help you finance the home of your dreams in a product that fits both you and your budget.
Products Suzy Offers:
As a licensed Homebridge Mortgage Loan Originator in Massachusetts, Suzy can help you with your home loan needs, including:
Conventional– With as little as 3% down, you can purchase an owner-occupied home. These programs also offer options if you are looking for investment or second home financing.
FHA – Requiring just 3.5% down and a credit score of 580, FHA loans provide buyers with an opportunity to own a home.
VA and USDA – These government loans require 0% down and offer great interest rates, provided the homebuyer meets the criteria.
Renovation – Allows you the option to finance the renovation of your home with a loan that can be paid as a mortgage.
Jumbo – Jumbo loans are necessary to finance homes with prices that go beyond the conforming limit.
Underwriting Capabilities
Not only is Suzy a loan originator, but she also has access to local skilled underwriters. Shen can help push your loan application through the process even faster.
Team
Suzy works with a team of professionals from her Loan officer assistant, processor and underwriters, we have constant communication and keep the home buying process smooth and easy!
Suzy issues home loans in these areas in Massachusetts:
Ashland, Boston, Cambridge, Cape Cod and the Islands, Dover, Foxboro, Franklin, Framingham, Holliston, Medfield, Medway, MetroWest, Middlesex County, Millis, Natick, Needham, Newton, Norfolk, Norfolk County, Suffolk County, Sherborn, Walpole, Wellesley, Westwood, and Wrentham.
Suzy's Volunteerism and Networking
Beyond being a mortgage professional, Suzy enjoys volunteering and giving back to the community. A list of the groups she participates in are:
Business Network International (BNI)
MEMO
Millis Boosters
Women's Council of Realtors
Women's Success Network
Testimonials
Not sure if you'd like to work with Suzy?
Take a look at some testimonials from past clients:
Thank you so much! I should have known you would continue your outstanding service and go above and beyond! Keep being awesome! – Brian S.
Everybody was extremely helpful, quick response to all our questions – Alexandra M. and Scott D.
Thank you so much! I should have known you would continue your outstanding service and go above and beyond! Keep being awesome! – B. Stone
Suzy welcomes the opportunity to serve your needs with quick and accurate real estate financing advice. Suzy has the expertise and knowledge, and will make sure you understand the features associated with the loan program you choose and that it meets your unique financial situation.
Want to let Suzy know how awesome of a job she's done? Then use the hashtag #BurbsToBoston and let other people know about your experience with Suzy!
Ready for a different kind of neighborhood tour? Let us show you some things you don't see every day—the underlying factors that can impact your home's value, from recent sales to school zones to the typical commute. Just click on the image below.
The information provided via this site is from general public sources and has been provided in this format by Top of Mind. LR 2020-772