YOUR MORTGAGE LOAN ORIGINATOR
About Rachelle Thomas
---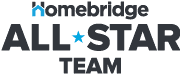 Rachelle Thomas has spent more than half of her life working in almost every facet of the home finance industry. Starting as an escrow officer, gaining valuable experience in finance as a bank manager, she worked her way up to become a leading Mortgage Loan Originator in her hometown of Bend, Oregon.  Rachelle's customer-focused approach and unique knowledge base means that she's been able to maintain long-term relationships with borrowers and colleagues built on trust and the expertise she brings to every transaction. Many of these relationships have required her to expand her reach into Washington and California.
Rachelle works to educate borrowers before, during and long after the loan process with clear communication and follow up. She identifies and resolves gaps in the needs of each customer by asking the right questions, learning their goals and providing solutions and options that meet the immediate need as well as future financial goals.
With her extensive knowledge of available loan programs, Rachelle can offer the following options and more:
VA Loans
Conventional loans
FHA/USDA loans
Renovation loans
Refinance loans
Jumbo and Super Jumbo loans
Though she has helped countless homebuyers with these programs, Rachelle has vast knowledge and experience in FHA and VA loans. She is incredibly proud of her family's contribution to the country—both of her grandfathers served in the U.S. Armed Forces, and her father is a retired Master Chief of the U.S. Navy who taught her integrity, honesty, and a strong work ethic. She understands how important it is to access the benefits earned through service to our country.
When she's not helping customers reach their mortgage goals, Rachelle is spending time with her family, either dining out, watching movies or watching sports. She has two beautiful girls and three interesting dogs who she spends her spare time with.
Rachelle's attention to each of her customers, together with her understanding of the loan process, makes her the perfect Mortgage Loan Originator to have in your corner. No matter your unique situation, Rachelle Thomas will help you achieve your home finance goals.