About Pablo Estrada
As a licensed Homebridge Mortgage Loan Originator in California (NMLS #448103), Pablo Estrada can assist you with your home loan needs, including:
First-time purchase
Second-home purchase
Refinance
FHA and VA loans
Conventional loans
203(k) Renovation loans
Jumbo loans
Pablo welcomes the opportunity to serve your needs with quick and accurate real estate financing advice. Pablo has the expertise and knowledge, and will make sure you understand the features associated with the loan program you choose and that it meets your unique financial situation.
Why Go With Pablo?
Pablo has 14 years of experience in the mortgage industry. He has helped a wide array of people to secure their dream homes. For a majority of his career, Pablo has worked to empower diverse communities with education on the mortgage lending process. He is focused on being the best loan originator possible and helping his clients succeed.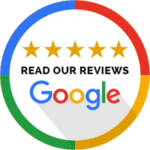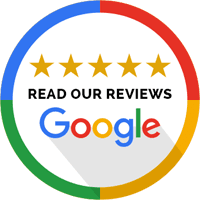 Commitment to Volunteerism
Pablo is committed to volunteerism and making local communities better. He is a member of the National Association of Hispanic Real Estate Professionals (NAHREP) and the Young Professionals Network. He has been active in these groups and uses them to help other people secure fair mortgage financing.
What Makes Pablo Unique?
Pablo's drive to succeed was taught to him by his parents, who themselves were immigrants to the United States. As an immigrant, he knows he has a story of strength, opportunity, and hope to bring to his customers. It's why he is empowered by his traditions and is dedicated to achieving success in America.
Who Can Pablo Help?
Members of the Medical Community
Members of the Latinx Community
Contact Pablo Estrada Anytime:
Feel free to contact Pablo anytime by phone or email for personalized service and expert advice. Pablo Estrada will extend the same professional service to your friends, family members, work colleagues or neighbors who need help.
With Homebot You Can:
Plan for wealth building through homeownership! Homebot sends current homeowners a monthly digest that allows you to track the value and equity of your home, get personalized calculations to help pay off your loan earlier, customize refinancing scenarios, and see real-time savings calculations. Prospective buyers receive a buying analysis helping you find the best market and get the best value for your money.
| | | |
| --- | --- | --- |
| | | |
| Track your home wealth | Save more money | Build wealth faster |
| Take control. Keep an eye on your home value, loans, equity, market trends & more. | See the power of extra principal payments or refinancing at the right time. | Know exactly when to buy, sell, rent, or remodel to maximize your investment. |
Waiting for just the right time to buy a home can be tricky. Should you save up more money first? Postpone until the new job comes through? Here's a quick widget to show you what could happen to your monthly payment if home values and interest rates rise while you wait.
The information and calculations provided via this site are for educational and/or informational purposes only and have been provided in this format by Top of Mind. This is not an offer to lend. The above calculators are for fixed rate scenarios, unless specifically noted. The rates/APRs shown may not be available at this time and the rates/APRs/loan terms provided do not constitute an offer to lend. The P&I payments shown are monthly payments for principal and interest only, unless specifically noted. LR 2022-169B