About Niki Campbell
The Campbell Team
Niki, Kevin, and their daughter, Sierra, work together to help their clients with a stress-free process refined over their 20 years of mortgage industry experience. With an earned reputation for integrity within the communities they serve, they support clients in 11 states within the US! As a husband-and-wife origination team, they work as a family. Their daughter and Licensed Loan Partner, Sierra, regularly interacts with customers and business partners to ensure a smooth and successful transaction. They believe in building long-term relationships with their clients and the agents they work with based on trust and professionalism.
Niki Campbell

Mortgage Loan Originator

NMLS# 502247

With over 15 years of experience in the mortgage industry, Niki Campbell has built her career on integrity, approachability, and securing the funding her clients need. Her personal approach to mortgage lending includes listening to clients and customizing loan options to meet their goals. Ignoring the one-size-fits-all mentality means there are fewer bumps in the loan process. This, along with her decades of experience and industry knowledge, has led to countless successful and stress-free home loan closes. As her client, Niki will make your homeownership goals her top priority and work on your behalf to reach them.
Kevin Campbell

Mortgage Loan Originator

NMLS# 2077766

Kevin Campbell is a dedicated mortgage professional whose focus is on delivering outstanding service to customers and fostering an environment of support and growth for the mortgage loan originators on his team. Kevin's 27 years of experience in the US Navy (gaining the rank of Command Master Chief) means that he understands the importance of honesty, teamwork and loyalty when serving clients and working with business colleagues. He has a long track record of success in any environment and looks forward to continuing with customers and housing professionals alike.
We are Licensed in: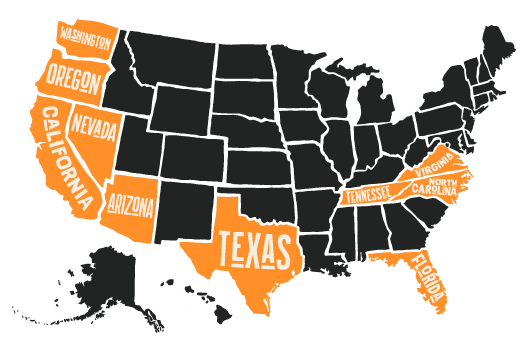 Connect with us
Feel free to contact The Campbell Team anytime by phone or email for personalized service and expert advice. The Campbell's will extend the same professional service to your friends, family members, work colleagues or neighbors who need help.
Keep Track of Your Home Value
With Homebot you can better plan for wealth building through homeownership! Current homeowners receive a monthly digest that allows you to track the value and equity of your home, get personalized calculations to help pay off your loan earlier, customize refinancing scenarios, and see real-time savings calculations. Prospective buyers receive a buying analysis helping you find the best market and get the best value for your money.
Mortgage Checkup
How do you know when you can lower your loan payments or perhaps even pay your mortgage off sooner? I hope you know you can always ask me questions like these. Now, I'm sharing an easy way for you to explore options for yourself, too.
With just a few clicks, you can compare a current sample rate to your own plus answer other important questions.
The information and calculations provided via this site are for educational and/or informational purposes only and has been provided in this format by Top of Mind. This is not an offer to lend. The above calculators are for fixed rate scenarios. The rates/APRs shown may not be available at this time and the rates/APRs/loan terms provided do not constitute an offer to lend. The P&I payments shown are monthly payments for principal and interest only, unless specifically noted.