YOUR MORTGAGE LOAN ORIGINATOR
About Mike Hartunian
---
Mike Hartunian (NMLS #247330) is a veteran with over 33 years of experience in the mortgage industry. As a native of LA, Mike knows the city and Southern California like the back of his hand.
Working with Mike, you'll benefit from his knowledge, guidance, and access to a variety of home loan options. Mike and his dedicated staff provide expertise, attention, and understanding throughout the entire mortgage lending process.
L.A.'s Premier Mortgage Lender
Mike provides his services to people in the Greater Los Angeles area and Southern California in general. As the premier mortgage lender in Los Angeles, he is committed to providing an unequaled level of support.
Who Mike Serves:
Mike Hartunian finds that the following people would be best served by him:
People in the entertainment industry
People in the medical profession
Businesspeople of all kinds
All first time and repeat homebuyers
Mike Hartunian establishes a strong case as to why he's an excellent choice for being your mortgage loan originator (MLO) and helping you secure your dream home.
Here's why:
Mike is knowledgable – Mike is one of the most knowledgeable loan originators in the Greater Los Angeles area. He understands diverse communities and knows that most people's mortgage experience would be better served with someone like him on their side.
Mike is local – Mike is an L.A. native who understands the culture, the people, and the heartbeat of the city. He knows the best spots to eat, drink, shop, and most importantly – live! 🙂
Mike is experienced – Mike has over 33 years of experience in the mortgage industry.
Mike is reliable – In Mike, you can be sure that you have a trusted partner, confidant and an ally, to guide you through the entire process. He is the most reliable source who knows how to represent his clients when it comes to their job/profession.
Mike has achieved the greatest qualifications met by someone in his field, ensuring your utmost satisfaction. He is able to grasp the complexity of each individual case, based on income, debt, credit, and assets to meet and exceed his client's goals.
Mike has been chosen by his clientele as a Five Star Mortgage Professional repeatedly for many years!
Whoever you are, whatever you do, and wherever you come from; you are not going to meet another Mortgage Loan Originator who understands you, your needs, and your story better than Mike Hartunian.
Testimonials
"Mike and his team get the job done! He's super transparent and incredibly efficient. I would absolutely work with him/them again, no question about it. Our first loan with a different lender fell through at the last minute (we're still not sure why) and Mike grabbed the bull by the horns and just made it happen for us in record time."  – Diego P.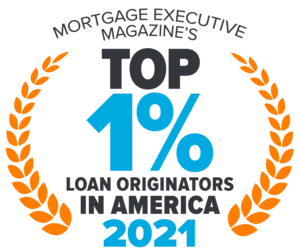 Mike Is On Social Media!
Find Mike on the following social media outlets:
Waiting for just the right time to buy a home can be tricky. Should you save up more money first? Postpone until the new job comes through? Here's a quick widget to show you what could happen to your monthly payment if home values and interest rates rise while you wait.
The information and calculations provided via this site are for educational and/or informational purposes only and have been provided in this format by Top of Mind. This is not an offer to lend. The above calculators are for fixed rate scenarios, unless specifically noted. The rates/APRs shown may not be available at this time and the rates/APRs/loan terms provided do not constitute an offer to lend. The P&I payments shown are monthly payments for principal and interest only, unless specifically noted. LR 2022-169B