About Michael Beagan
Michael Beagan is a New Jersey native whose core business philosophy is to educate customers. He works to ensure that they are comfortable with the mortgage process and remain in the driver's seat the entire time.
Homebuying can be exciting, enjoyable and fun when there is a clear path ahead and all roadblocks to ownership are accounted for and cleared. That is the experience Michael aims to provide his borrowers and he has done this and more for over a decade as a Mortgage Loan Originator in the Tri-State Area.
Top 1% Four Years Running
Michael has received the designation of Top 1% Mortgage Loan Originator by Mortgage Executive Magazine, four years in a row.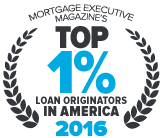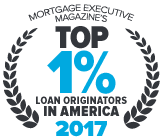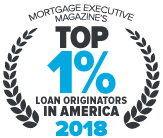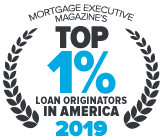 GETTING THE RIGHT MORTGAGE: Programs and Options That Work for You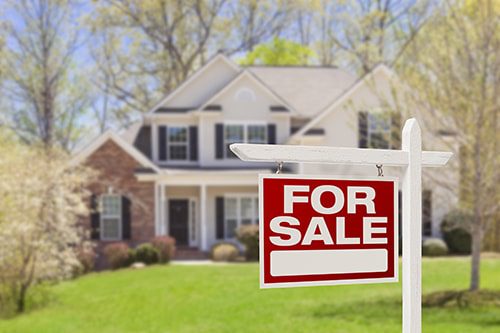 Your homebuying needs are as unique as your fingerprint. That's why we are deeply committed to providing a large variety of mortgage loan options and programs to meet your specific home financing goals.
Together, we will tailor a loan package that keeps both your short term and long-term needs in mind. Here are some of the traditional and niche mortgage loan products we are proud to offer.
Contact us today to learn which will help you on your homebuying journey:
Traditional Products
Conventional

Refers to any housing loan that's not insured or guaranteed by the Federal Government.
FHA Loan

Insured by the Federal Housing Administration and requires very little cash to close, while also providing more credit and debt flexibility.
VA Loan

Backed by the Veterans Administration and reserved for military service members or their surviving spouses. This program offers a federally guaranteed home loan that requires little to no down payment.*
Fixed and Adjustable Rate Mortgages (ARM)

Conventional loans where your interest rate will not change are fixed-rate mortgages, where ARMs will change depending on the loan terms and rate adjustment caps.
Jumbo and Super

Jumbo and Super Jumbo loan programs are also considered conventional loans but offer financing for loan amounts that are greater than the standard limits.
USDA Financing

Issued through the United States Department of Agriculture (USDA) loan program, this is a zero-down payment, lower interest rate mortgage for eligible rural and suburban properties.1
Niche Loan Products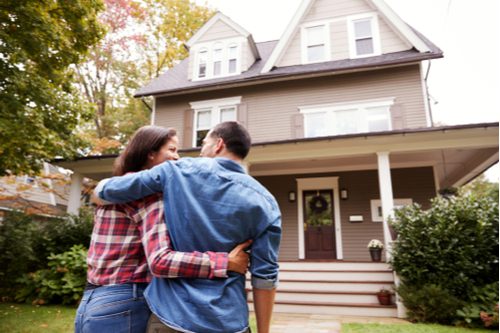 FHA 203(k) – Lets you purchase and renovate, or refinance your existing home for upgrades and remodeling—all in one loan.
FHA 203(h) – Reserved for those who lost their home (owned or rented) in a Presidentially-Declared Major Disaster Area (PDMDA) and provides financing up to 100% of the value.2
VA 95% Cash Out – A popular refinance option for veterans who want to lower their home loan rate and tap into their home's equity—up to 95% of its current value.
Fannie Mae (FNMA) HomeStyle® – This renovation loan allows buyers to purchase a new home or refinance their existing home while making personalized improvements with only one loan closing and no minimums or restrictions on improvements.**
Interest Only3 – With interest-only loans, the borrower only pays the interest on the mortgage for a fixed amount of time, typically between 5 and 7 years.
Low to Moderate Income Programs – Our low-to-moderate-income loan programs assist aspiring homebuyers who have been shut out of the market because of stricter lending requirements.
FHLMC Open Access4 – Intended to assist borrowers who are making timely mortgage payments but have been unable to refinance due to declining property values.
Click below for your free PDF outlining Michael Beagan's Home Mortgage Process.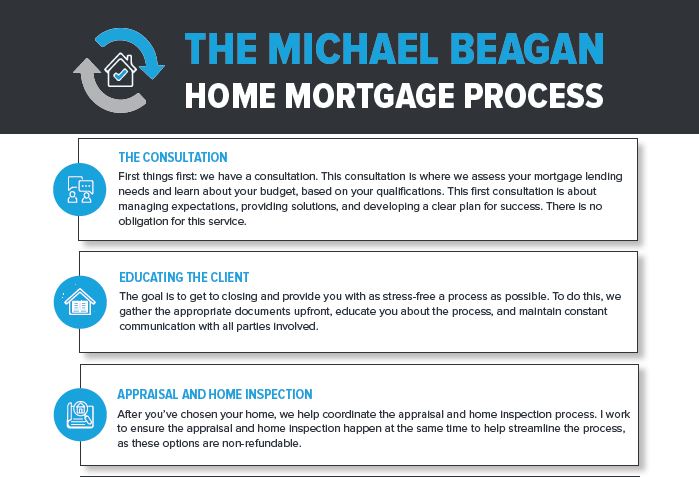 Not all programs are offered in all states.
*100% financing up to county loan limits may be available for purchase loans or 1-unit cash-out refinances.  Cash-out not available in Texas. Minimum FICO score requirements apply.
**improvements must be permanently affixed to the property and add value. HomeStyle® is a registered trademark of Fannie Mae.
1 Primary residences only. Income and credit restrictions apply.  Other restrictions may also apply.
2 FHA 203(h) loans are for primary residences, application must be received within one year of the disaster declaration and reconstruction or replacement of the home was deemed necessary. Other restrictions may apply.
3 Interest-only payments will increase and, due to negative amortization, the loan balance will not decrease and may even increase due to the deferral of interest and/or principal payments.
4 You may be eligible to take advantage of the Freddie Mac Relief Refinance Mortgage – Open Access if your first-lien mortgage is currently owned or securitized by Freddie Mac on or before May 31, 2009.  You may determine if Freddie Mac owns your mortgage by checking the following website: https://www.freddiemac/mymortgage.