YOUR MORTGAGE LOAN ORIGINATOR
About Kelly Jeffers
---


I love what I do and I'm passionate about my work. Whether you're a first time home buyer, an investor, or looking to build your dream home you'll find that my years of experience will be invaluable to you. This is an exciting and sometimes confusing time because you don't do this every day. Let me take the mystery out of the process, help make this a stress-free and pleasant experience and be your guide along the journey to home ownership.
If you have a special financing need I'm you're man! I am able to facilitate a variety of needs and have an affinity for more sophisticated projects, especially Custom Construction Loans. Managing the complexities of financing these types of projects is essential and requires a certain level of expertise in order to bring it to a successful close.
With a career spanning more than 31 years in the mortgage lending industry, I utilize my extensive knowledge when educating and advising my clients regarding the variety of loan programs available today. More importantly, because I engage you as a partner in the loan process, you'll feel at ease and confident in the selection of financing to best meet your specific needs.  Should you seek a trusted mortgage lender for your next real estate transaction I hope you will consider allowing me to be of assistance.
If you would like to schedule an appointment with me,  Click here 
How do you know when you can lower your loan payments or perhaps even pay your mortgage off sooner? I hope you know you can always ask me questions like these. Now, I'm sharing an easy way for you to explore options for yourself, too.
With just a few clicks, you can compare a current sample rate to your own plus answer other important questions.  Click the icon below to learn more about Custom Construction Financing.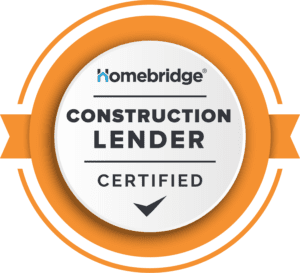 The information and calculations provided via this site are for educational and/or informational purposes only and has been provided in this format by Top of Mind. This is not an offer to lend. The above calculators are for fixed rate scenarios. The rates/APRs shown may not be available at this time and the rates/APRs/loan terms provided do not constitute an offer to lend. The P&I payments shown are monthly payments for principal and interest only, unless specifically noted.