YOUR MORTGAGE LOAN ORIGINATOR
About Fernando Diaz
---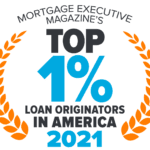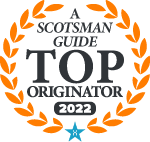 Homebridge Financial Services Mortgage Loan Originator in Torrance, California
Fernando Diaz joined the mortgage industry in 1995 after graduating from Loyola Marymount University, and has since helped thousands of clients through the home buying process. He is available to help clients with a variety of home loan products, including FHA, VA, renovation, conventional, jumbo and refinance.
During his time in the industry, he has been an active member of National Association of Hispanic Real Estate Professionals® (NAHREP) Los Angeles, and he has hosted countless real estate seminars to educate Agents about industry changes and new opportunities. His seminars are valuable for Real Estate Agents — not only because of the information provided, but also because of the opportunity to network with other local industry professionals.
Fernando is from Palos Verdes, CA, and works closely with many Agents there, as well as in the surrounding communities. He prides himself on his ability to get loans done! He loves seeing the relief, happiness and appreciation that buyers feel when their loan is funded and they are able to get the home they want.
Fernando attributes most of his success to the great team he has working with him. With over 40 combined years of experience, they are highly efficient, educated in the industry and fully licensed. They also have the ability to communicate and problem-solve so that clients receive quick and helpful service.
Contact Fernando Diaz Anytime
Feel free to contact Fernando anytime by phone or email for personalized service and expert advice. Fernando Diaz will extend the same professional service to your friends, family members, work colleagues or neighbors who need help.