About Erik Hargrave

Over the past 15 years, Erik has helped thousands of families achieve home ownership. His goals are simple: provide an open communication platform for both clients and business partners within a comfortable and enjoyable atmosphere. Communication is at the top of his list in terms of working environment, both within his team and to all parties involved in the loan process. His accolades include Companywide Top Producer, Scotsman List, Top 200 Mortgage Originators in the nation via Mortgage Executive Magazine and D Magazine Platinum Producer.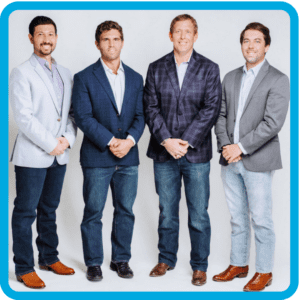 | | | | |
| --- | --- | --- | --- |
| KEVIN MELLO | TREY BELMORE | ERIK HARGRAVE | NICK CONLEY |
| Loan Officer | Loan Officer | Branch Manager | Loan Officer |
| NMLS: 1590831 | NMLS: 1029973 | NMLS: 319651 | NMLS: 1084447 |
Have you ever seen an advertised mortgage interest rate that seemed too good to be true? Those rates are often based on factors that aren't likely to occur in a real-world scenario. Try plugging some numbers into our fun rate factors machine to see how a little bit of reality can impact advertised rates.

The information and calculations provided via this site are for educational and/or informational purposes only and have been provided in this format by Top of Mind. This is not an offer to lend. The above calculators are for fixed rate scenarios, unless specifically noted. The rates/APRs shown may not be available at this time and the rates/APRs/loan terms provided do not constitute an offer to lend. The P&I payments shown are monthly payments for principal and interest only, unless specifically noted.