SUPPORT YOUR LOCAL BUSINESS

AND ENTER FOR A CHANCE TO WIN

ENTER THE MEMORIAL DAY SWEEPSTAKE
Your local mortgage professional, Montana Aldridge, is hosting another gift card sweepstake this Memorial Day! This time to give away a gift card to local restaurant, Carmen's Café Nicole. With this sweepstake, you can SUPPORT YOUR LOCAL BUSINESS and ENTER FOR A CHANCE TO WIN A $100 GIFT CARD!
To enter, simply fill out the sweepstake's online form completely above.
If you win, the gift card will be mailed directly to you. The sweepstake begins May 24th, 2021 and will close at 11:59 pm EDT on May 31st, 2021 so be sure to enter today!
I LOOK FORWARD TO CONNECTING AND WISH YOU GOOD LUCK!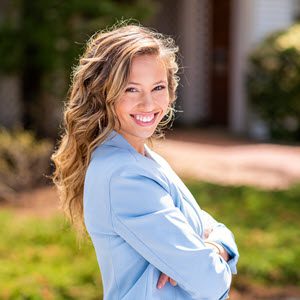 This sweepstake is brought to you by:
Montana Aldridge
Mortgage Loan Originator
NMLS #1913147
Phone: (781) 510-0673
Email: Montana.Aldridge@homebridge.com

Hanover 2 Branch
2048 Washington St., Suite 6
Hanover , 
Massachusetts
02339
Branch NMLS #1722278
OFFICIAL RULES
HOMEBRIDGE SWEEPSTAKES – MEMORIAL DAY GIVEAWAY NO PURCHASE OR PAYMENT OF ANY KIND IS NECESSARY TO ENTER
OR WIN THIS SWEEPSTAKES. A PURCHASE WILL NOT IMPROVE YOUR CHANCE OF WINNING.
1. ENTRY PERIOD: Homebridge Sweepstakes – Memorial Day Giveaway ("Promotion") opens Monday, May 24, 2021 and closes at 11:59 PM EDT, Monday, May 31, 2021 (the "Promotion Period").
2. SPONSOR: Homebridge Financial Services, Inc., 194 Wood Avenue South, 9th Floor, Iselin, NJ 08830 ("Sponsor").
3. ELIGIBILITY: To be eligible, at time of entry, you must be at least 18 years of age and a legal resident of Massachusetts. Officers, directors, and employees of "Sponsor" and its parent, subsidiaries, affiliates, distributors, retailers, sales representatives, advertising and promotion agencies (all such individuals and entities referred to collectively as, the "Promotion Entities"), and each of their immediate family members and/or people living in the same household are NOT eligible to enter the Promotion or win a prize. Entry in the Promotion constitutes your full unconditional acceptance of these Official Rules. This Promotion is void where prohibited.
4. HOW TO ENTER: Participants must go to https://www.homebridge.com/l-p/memorial-day-sweepstake and submit their first name, last name, email address, telephone number and mailing address for a chance to win ("Entrant"). Only one (1) entry per person.
Alternative Method of Entry: Mail a postcard to Homebridge Financial Services, Inc., c/o Montana Aldridge, 2048 Washington St., Suite 6, Hanover, Massachusetts 02339. Your postcard must contain your first name, last name, email address, telephone number and mailing address and must be received by May 31, 2021. Limit one (1) entry per person in the Promotion regardless of method of entry.
5. SELECTION OF WINNERS/ODDS: The winner will be randomly drawn from all eligible Entrants on Tuesday, June 1, 2021 at 10:00 AM EDT. Prize winner need not be present to win. Prize winner will be contacted at the telephone number or email address provided by the prize winner when the prize winner entered the drawing. The prize will be mailed to prize winner at the address that the prize winner provided when the prize winner entered the drawing, regardless of if the prize winner answers or responds to the telephone call or email. A signature for the delivery will be required upon the delivery of the prize. Each Entrant agrees to be bound and not challenge the final decision of the Sponsor. All Promotion results are final and binding. If a winning entry is found to be invalid for any reason or it is discovered that the person who submitted the winning entry did not comply with these Official Rules prior to the prize delivery, the prize may be forfeited and awarded to an alternate winner.
Odds of winning are dependent upon the number of eligible entries received.
6. PRIZE: One (1) prize will be awarded. The prize is a $100.00 gift card to Carmen's Café Nicole, located at 114 Water St, Plymouth, MA 02360. Total retail value of the gift card is $100.00. The prize is not transferable. No substitution allowed except, at Sponsor's sole discretion, a prize of equal or greater value may be substituted. The prize winner shall be solely responsible for all federal, state and/or local taxes, and the reporting consequences thereof, and for any other fees or costs associated with the applicable prize. Each potential winner may be required to execute an Affidavit of Eligibility, a Liability Release, and where imposing such condition is legal, a Publicity Release (collectively, the "Prize Claim Documents"). If any potential winner fails or refuses to sign and return all Prize Claim Documents within seven (7) days of prize notification, the winner may be disqualified, and an alternate winner may be selected. The prize will be mailed to the address provided by the prize winner. A signature for the delivery will be required upon the delivery of the prize.
7. RELEASE: Entrants agree that the Promotion Entities (A) shall not be responsible or liable for, and are hereby released from, any and all costs, injuries, losses or damages of any kind, including, without limitation, death and bodily injury, due in whole or in part, directly or indirectly, to participation in the Promotion or any Promotion-related activity, or from Entrants' acceptance, receipt, possession and/or use or misuse of any prize, and (B) have not made any warranty, representation or guarantee express or implied, in fact or in law, with respect to any prize, including, without limitation, to such prize's quality or fitness for a particular purpose.
8. WINNER'S LIST REQUESTS: For a list of Promotion winners, please email: contests@homebridge.com. Please include as your subject line: "2021 Winner of Homebridge Sweepstakes – Memorial Day Giveaway." Requests must be received by November 1, 2021.
9. LIMITATION OF LIABILITY: The Promotion Entities assume no responsibility or liability for (a) any lost, late, stolen, incomplete, illegible, undelivered, delayed, or misdirected entries, any incorrect or inaccurate entry information, or for any faulty, failed, garbled or jumbled electronic data transmissions; (b) any unauthorized access to, or theft, destruction or alteration of entries at any point in the operation of this Promotion or for miscommunications or for the incorrect or inaccurate capture of or failure to capture any information; (c) inaccessibility or unavailability of the Internet or any combination thereof, technical malfunctions, failures, omissions, interruptions, errors or delays in operation or communication line failures, regardless of the cause, with regard to any equipment, systems, networks, lines, satellites, providers, servicer, or computers; or (d) any injury or damage to the Entrant's or to any other person's computer which may be related to or resulting from any attempt to participate in the Promotion or access or download any materials from the Contest Site. Without limiting the generality of the foregoing, Sponsor is not responsible for incomplete, illegible, misdirected, misprinted, late, lost, damaged, stolen, or postage-due prize notifications. No mechanically reproduced, illegible, incomplete, forged, software-generated or other automated multiple entries will be accepted. Sponsor reserves the right to modify, extend, suspend, or terminate the Promotion if it determines, in its sole discretion, that the Promotion is technically impaired or corrupted or that fraud or technical problems, failures, or malfunctions or other causes beyond Sponsor's control have destroyed or severely undermined to any degree impaired integrity, administration, security, proper play and/or feasibility of the Promotion as contemplated herein. In the event an insufficient number of eligible Submissions are received and/or Sponsor is prevented from awarding prizes or continuing with the Promotion as contemplated herein by an event beyond its control, including but not limited to fire, flood, natural or man-made epidemic of health or other means, earthquake, explosion, labor dispute or strike, act of God or public enemy, satellite or equipment failure, riot or civil disturbance, terrorist threat or activity, war (declared or undeclared) or any federal, state, or local government law, order, or regulation, public health crisis, order or any court or jurisdiction, or other cause not reasonably within Sponsor's control (each a "Force Majeure" event or occurrence), then subject to any governmental approval which may be required, Sponsor shall have the right to modify, suspend, extend, or terminate the Promotion. If the Promotion is terminated before the designated end date, Sponsor will (if possible) select the winner(s) from all eligible, non-suspect entries received as of the date of the event giving rise to the termination. Inclusion in such drawing shall be each Entrant's sole and exclusive remedy under such circumstances.
10. MISCELLANEOUS: By entering or participating in the Promotion, participants agree to be bound by these Official Rules and by the decisions of Sponsor, which are final and binding in all respects. If a winning entry is found to be invalid for any reason, prior to the delivery of the prize; the prize may be forfeited and awarded to an alternate winner, who will be randomly drawn. Sponsor reserves the right at its sole discretion to disqualify the entry of any individual found to be (a) tampering or attempting to tamper with the entry process or the operation of the Promotion or (b) violating these Official Rules. Sponsor reserves the right, in its sole discretion to modify, suspend, or terminate this Promotion or any Entrant's participation in the Promotion in the event of any technical problems, malfunctions, viruses, bugs, unauthorized human intervention or act, occurrence, or other causes beyond Sponsor's control that Sponsor believes would corrupt the integrity, administration, security or fairness of the Promotion, or Sponsor otherwise becomes (as determined in its sole discretion) incapable of running the Promotion as planned, in which event all Prizes will be awarded via the process outlined in these Official Rules, from among all eligible entries received prior to termination. Notwithstanding the foregoing, Sponsor reserves the right to modify, suspend, or terminate the Promotion at any time without notice. Except as otherwise disclosed in these Official Rules, and to the extent Entrants may otherwise elect at the time of entry, any information collected through the Promotion shall be used only in a manner consistent with the consent given by the Entrants at the time of entry, with these Official Rules, and with the Sponsor's Privacy Policy found at: homebridge.com/privacy-policy. The parties waive all rights to trial in any action or proceeding instituted in connection with these Official Rules, including, without limitation, the Promotion. Any controversy or claim arising out of or relating to these Official Rules and/or the Promotion shall be settled by binding arbitration in accordance with the commercial arbitration rules of the American Arbitration Association. Any such controversy or claim shall be arbitrated on any individual basis and shall not be consolidated in any arbitration with any claim or controversy of any other party. Any and all disputes, claims, and causes of action arising out of or in any way related to this Promotion shall be resolved individually, without resort to any form of class action and each Entrant consents to exclusive jurisdiction and venue in the State of New Jersey. These Official Rules and the interpretation of their terms shall be governed by and construed in accordance with the laws of the State of New Jersey without regard to its conflict of laws rules.
11. GIFT CARDS: The Promotion sponsored by Homebridge Financial Services, Inc. is not in any way sponsored, endorsed, administered by, or associated with Carmen's Café Nicole. By entering this Promotion you agree to release Carmen's Café Nicole from any responsibility or liability for this Promotion.
LR 2021-198A