Preparing for your post-divorce life starts today

Having the right counsel on your side from the start of the divorce process will ensure that your life, post-decree, can begin stress-free.
KERI SHEPHERD
Producing Area Manager
Mortgage Loan Originator
NMLS #350844
C: 808-223-4118
E: keri.shepherd@homebridge.com
www.kerishepherd.com
Keri Shepherd and her loan partner Dom are the only two certified Divorce lenders in the state of Hawaii.
Why a Certified Divorce Lending Professional?
A divorce team has a wide variety of people who help the divorcee succeed in life post-decree. One of these people is a Certified Divorce Lending Professional (CDLP). When added to your team from the beginning, this person brings financial knowledge and a firm grasp on the link between divorce law family law and divorce lending. Having a CDLP on your side before you start means having professional guidance throughout the process.
---
The Benefits of Using Keri as Your CDLP
With Keri as your CDLP, here's what you can expect:
A highly productive professional who can recognize potential legal and tax implications in divorce documents
A collaborative team player who is qualified to work pragmatically with divorce professionals in a collaborative setting

An advocate

 that can help implement a strategic divorce settlement for future mortgage financing
A proactive consultant committed to learning and remaining up-to-date in the ever-changing world of divorce law and mortgage finance
About Keri Shepherd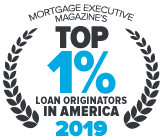 Keri Shepherd is a mortgage industry veteran with 17 years of experience helping individuals and families achieve their home financing goals in Hawaii. Keri was born and raised on the islands where she received a BS from the University of Hawaii-Manoa. Since the beginning, Keri has focused on helping borrowers overcome the challenges to homeownership by offering a diverse line of loan products. These include:
Conventional loans
Jumbo financing loans
VA, FHA, USDA loans
Renovation loans
Rehab loans
Keri focuses on investors interested in building the community and families who need low down payment programs. She is also deeply committed to helping service members obtain housing. Her father, grandfather and uncle all served in the military, and she considers it a privilege to assist those who serve by guiding them through the complicated VA loan process.
Keri is motivated by her customers. She works to discover their goals so she can offer the right loan; she educates them so they remain in the driver's seat during the loan process; she remains up-to-date on all mortgage product guidelines so that she can turn a "no" from other lenders into a "yes" for you.
When she's not helping to secure home loans, Keri sits on the Board of Directors for Make-A-Wish-Hawaii. She is actively involved with Project Hawaii and a volunteer for Big Brothers and Big Sisters Hawaii. Keri resides in Moanalua enjoys spending time with her husband of 25 years, their two children and, quite possibly, the two cutest dogs to ever live.