Refinance
A mortgage refinance is when a homeowner pays off their existing mortgage and replaces it with a new one. There are a variety of reasons that homeowners choose to refinance. Homebridge offers refinance options on most mortgage products that can be used to lower payments by reducing the interest rate (rate-term refinance).
Another refinance option is to cash out some of the equity in your home, which can be used to pay for home improvement projects, reduce credit card debt, fund college tuition or fund other projects. If a homeowner is currently paying private mortgage insurance (PMI), they may be able to refinance their way out of that monthly cost using the equity they have built up.
Benefits of Refinancing
Refinancing is often motivated by lower interest rates which help lower costs over time. But there is no one reason. Here are a few reasons you might benefit from refinancing your home.

Lower Payment¹
When rates fall, it's tempting to refinance. A common rule is that a 2% drop in rates will make it worthwhile, but this varies. For a homeowner with a $300,000 balance, a rate reduction of even one percent can lower the monthly payments by a few hundred dollars and cut long-term interest expenses by thousands.1

Quicker Payoff
Reduce your loan term means you'll be out of debt sooner. This option may work if you're okay with higher payments.

Lower Interest Costs
Locking in a better fixed-rate is great, but it is not the only way to lower your bills. Adjustable-Rate Mortgages (ARM) generally offer lower rates in the early years followed by higher rates later. If you plan to be in the house for just a few years, an ARM may be a better option.

Cash Out
Borrowers may use their home's equity to pay for major purchases or make home improvements.

Mortgage Consolidation
Converting multiple mortgages into one can simplify repayment and potentially save the homeowner money.
Some of the refinance options we offer include:
Fixed-Rate Conventional Refinance

VA Interest Rate Reduction Refinance Loan

FHA 203(k) Refinance

FHA Streamline Refinance

FHA Cash-out Refinance

USDA Rural Streamline Refinance
1By refinancing your existing loan, your total finance charges may be higher over the life of the loan.
Related Resources:
Is Now The Right Time To Refinance My Home Loan?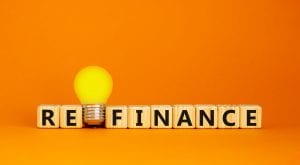 There are many reasons why you may want to refinance, but here are some of the most common ones: Read More…
Refinance Break-Even Point Calculator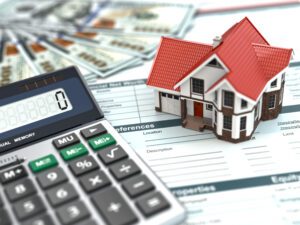 Thinking of refinancing? We'll help you figure out if it's the right move for you. Read More…
Mortgage Glossary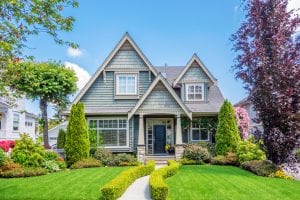 Here is everything you'll need to know to help you understand all the terms you'll be hearing throughout your loan process. Read More…