What is a Down Payment?
A down payment is the money that you use to purchase a home.
Your down payment amount will affect:
Your monthly mortgage payment
The interest capitalized on the loan
The amount of private mortgage insurance (PMI) and if any would be required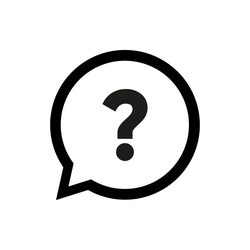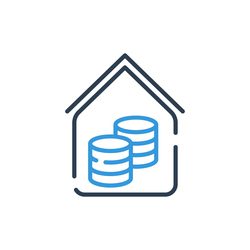 Your Down Payment and Monthly Mortgage Payment
The larger your down payment, the less you pay towards your mortgage each month.
For example, let's look at a home priced at $230,000 and purchased with an interest rate of 4.5%/ ___%APR with a standard, 30-year fixed-rate mortgage.
Two different down payment amounts (10% and 20%) will produce very different monthly payments.
A down payment of 20% ($46,000) would make your monthly mortgage around $923 dollars.
A down payment of 10% ($23,000) would make your monthly mortgage around $1048 dollars.
The exact amount depends on where the home is located, extra fees and other factors.
*The above loan examples are for illustrative purposes only.  The rate expressed may not be a rate we offer at this time. The monthly payments do not include taxes, insurance, PMI or HOA (if applicable), so your actual payment obligation will be greater.
Your Down Payment and Private Mortgage Insurance (PMI)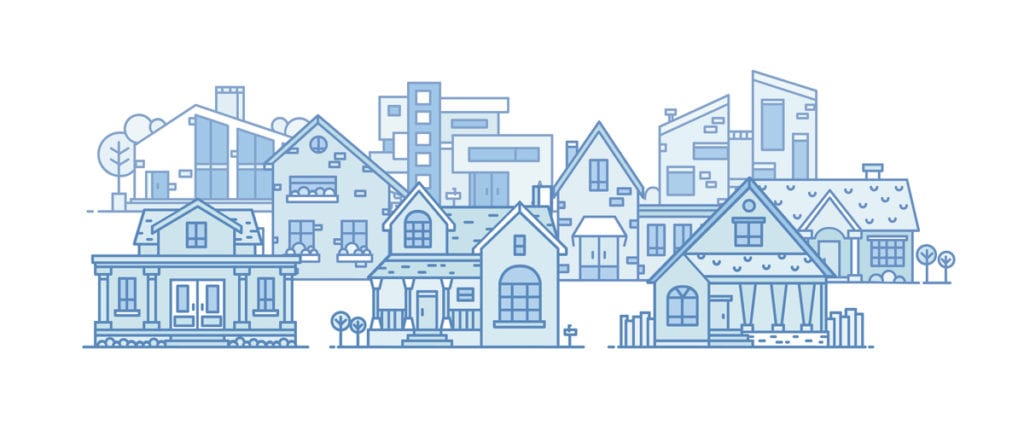 If you pay less than 20% for your down payment, PMI will be added onto the conventional loan. This is a cost of around 0.25 to 1.5% of the mortgage amount on a yearly basis (rate determined by LTV and credit score).
Using the above loan example of 10% down, on a home priced at $230,000, this amounts to $2,588 per year or $215.63 per month (Based on a 1.25 factor for PMI). This amount stays until you have 20% equity in your home.
You can request that your servicer cancel your PMI when your principal mortgage balance falls to 80% of the home's original value.  Or even if you don't make a request, the servicer must automatically terminate your PMI on the date your principal mortgage balance reaches 78% of the home's original value.
If you have less than a 20% down payment, you can shorten the time you pay PMI by:
Increasing your monthly payment to reach 20% equity
Having as large a down payment as close to 20% as possible
Purchasing your home with a special loan program such as the VA loan (which has no down payment requirements and requires no PMI. However, VA loans do require a funding fee.)
Loan Options for People with a Low Down Payment
Most homebuyers do not purchase with a 20% down payment. In fact, according to a 2018 survey by the National Association of Realtors, the average down payment is 7%.
Here are a few of the products people with less than 20% down can use to help them become homeowners:
Conventional – A conventional mortgage offers competitive interest rates and a possibility to qualify for a 3% down payment. However, good credit and documentation are required to determine your eligibility.
FHA – An FHA loan is a mortgage insured by the Federal Housing Administration. With this loan, borrowers require little cash to close, however, these loans come with a Mortgage Insurance Premium (MIP). FHA borrowers are required to pay an upfront MIP premium at loan closing and a monthly premium, oftentimes for the life of the loan.
USDA – The USDA home loan is an initiative started by the United States Department of Agriculture to improve the economy and quality of life in various parts of rural America. Qualification varies depending on where the home purchase will be located. For all purchase transactions, the property must be in a USDA eligible area.
VA – This program is for active-duty military, eligible veterans, reserves and surviving spouses of a fallen service member. This mortgage is backed by the Veterans Administration and offers little to no down payment.**
To get the homebuying process started, reach out to a Homebridge Mortgage Loan Originator near you today.
**100% financing available on 1-unit primary residences for Veterans with full eligibility who are requesting loan amounts between $144,001 to $2,000,000.  Minimum FICO score requirements and other requirements may apply."