The Homebridge Builder Division
EXPERTS IN NEW CONSTRUCTION.
The top priority of your business is to sell more homes with higher customer satisfaction. Your buyers want a streamlined loan process and mortgage options to make their purchase simple and affordable. At Homebridge, we are experts in new home financing. Our platform gives you access to builder-specific products, workflows, services, and technology that will ensure a smooth loan process for your buyers and on-time closings for you. In addition, we offer market intelligence and education for you and your sales teams so you can stay current on market and industry changes.
The Homebridge Buyer Advantage Program
CONVERT YOUR SALES LEADS
You can now offer your buyers the ability to lock in their interest rate up to 12 months in advance of selecting and closing on their home! Give them peace of mind and security with the Buyer Advantage Program. Watch for more information, program and seller benefits, and how to start taking advantage of this immediately!
Our Builder Programs
OUR BUILDER DIVISION HAS A VAST VARIETY OF PROGRAMS TO FIT EVERY CLIENT'S NEEDS.
CLICK INTO OUR PROGRAMS TO LEARN ABOUT HOW THE BUILDER DIVISION CAN HELP YOU.


Extended Rate Lock
With Homebridge's extended rate lock program, your buyers can lock in their rate up to 360 days while their home is being built. Give your buyers the confidence to buy knowing they have locked in today's rate and what payments to expect at closing.
Extended Rate Lock Program details:
Ensures that the property stays within the buyer's financial reach
Reduces the risk of your inventory being held off market for an unqualified buyer
Provide an attractive advertising feature to buyers
Can lock rates for up to 360 days*
If rates go down, borrower has free "float down" option to lower rate within two months of closing
*Eligible programs include conventional conforming and high-balance fixed rates, adjustable-rate mortgages (ARM), FHA, VA, and USDA fixed rate loans. Extended rate locks may require a rate add-on and an up-front lock-in fee. A portion of the up-front lock-in fee may be refunded at closing. The refund amount is dependent upon the rate lock commitment period and rate add-on.
Buyer Advantage Lock
Give your buyers an advantage while they select their new home. With the Homebridge Buyer Advantage Lock program, your buyers can lock in a rate up to 360 days* in advance of selecting and closing on a new home. They will have peace of mind knowing that their rate is locked in, and you'll have homebuyers who have been pre-approved.
*Eligible programs include conventional conforming and high-balance fixed rates, adjustable-rate mortgages (ARM), FHA, VA, and USDA fixed rate loans. Extended rate locks may require a rate add-on and an up-front lock-in fee. A portion of the up-front lock-in fee may be refunded at closing. The refund amount is dependent upon the rate lock commitment period and rate add-on.
Spec Lock
With Homebridge's Spec Lock Program, you can lock in today's interest rate on unsold homes for up to 90 days*, and pass this interest rate on to your buyers when the property sells. This protects you from rising interest rates and allows you to advertise a special promotion or rate to sell standing inventory.
Spec Rate Lock programs:
Allow a builder to lock in up to 3 spec loans at one time
Locks are transferrable to any of your qualifying homes
Can be extended under Homebridge's standard extension rules‡
*Eligible programs include conventional conforming and high-balance fixed rates, adjustable-rate mortgages (ARM), FHA, VA, and USDA fixed rate loans.
‡Rate lock extensions may be available to the builder or customer per Homebridge's policies and may involve rate add-ons and/or additional fees.
Temporary Buy Down
With specialty financing from Homebridge, your buyers' monthly payments can be reduced for up to 12 to 36 months with a seller paid temporary buydown, adding a sense of certainty, security, and unexpected extra cash flow to their new home purchase.
Energy Efficient Mortgages
If you build "green" or energy efficient homes, give your buyers an advantage with Homebridge's Energy Efficient FHA loan. An Energy Efficient Mortgage recognizes the monthly utility cost savings and allows your buyer to devote more income to the monthly mortgage payment qualification. In addition, the final loan amount can exceed the maximum FHA mortgage limit by the amount of the energy-efficient improvements as detailed in your Home Energy Rating System (HERS) report.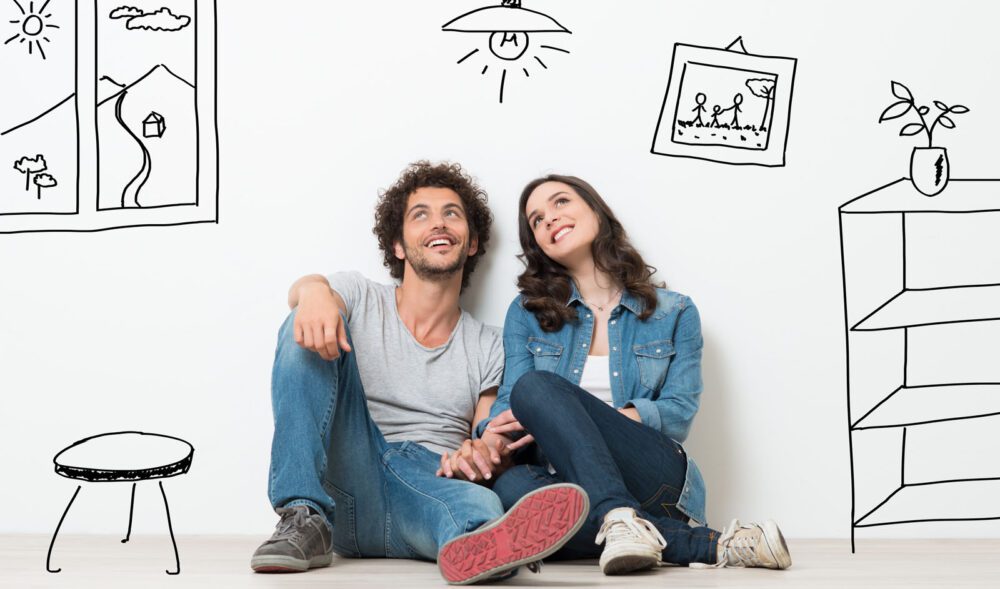 Our Mortgage Loan Originators dedicate themselves to building a lasting relationship with buyers and builders. We do this by providing unique solutions to each buyer's individual needs.
Homebridge's team of builder-focused Mortgage Loan Originators can offer your buyers a diverse range of conventional and niche loan products geared towards helping them close and move into their new home.
We strive to help every kind of customer achieve the dream of homeownership. That includes every one of your buyers. Our wide range of products covers fixed and adjustable rate mortgages, jumbo loans, FHA loans, bank statement, interest only, and much more!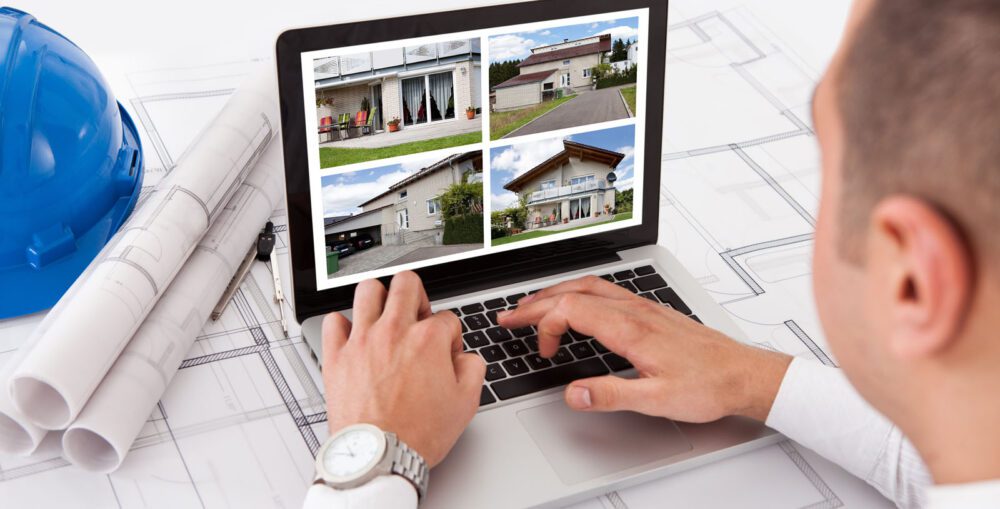 Engaging buyers online has never been more important than today. Homebridge offers a wide variety of content and communication tools that will engage and inform your buyers.
Online and Mobile Access

Online portal for borrowers with mobile document uploads, signatures, and status reports keeping all parties up to date every step of the way.
Text updates for loan milestones.

Video Communication
Interactive Videos and Tools

Cobranded and interactive landing pages that help illustrate key decision factors, such as rent vs buy, cost of waiting, and cost of living.

Infographics

Cobranded infographics specific to the neighborhood and property that address many buyer concerns including community demographics, schools, safety and crime, commute times, and many financial matters.

Single Property Websites

Standalone cobranded website that is property specific with live IDX feed to MLS listing. Shows all property details, photos, details, sales team contact, community information, with interactive financing section. Simple to text to buyers while in sales office and capture buyer data.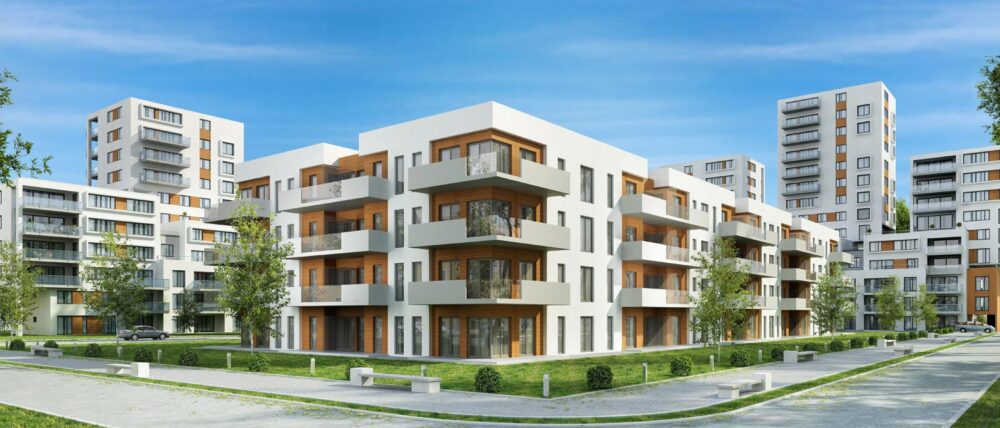 Homebridge is a leader in condo financing and provides fast project approvals and the easy condo financing your buyers need. We've set the bar for efficient approvals and deliver industry-leading processing times. For countless builders, we've demonstrated the following:
We review and approve all condo documents within 48 hours of receipt
0% pre-sale requirement* so you can start closing sales now! This means we can immediately get your borrowers qualified and kick start sales with a wide range of loan products at competitive rates with as little as 3% down.
FNMA, FHLMC, FHA, and VA approvals are issued at the earliest possible stage in your development.
*Zero presale requirement for owner-occupied and second homes. Conforming fixed programs only. This loan program is not available in Florida. Please for more information.
Our team of builder-dedicated Mortgage Loan Originators are here to help you reach prospective new-construction buyers. Backed by Homebridge's robust marketing team, they can create:
Co-branded marketing including email and social media
Email lead development campaigns
Open house and financing flyers
Product flyers
Grand opening events
And more!
Save time and stand out among other builders with automated campaigns that will generate interest in your new construction while leads are nurtured during the entire financing journey.
Letting homebuyers know about your business can be a challenge. Let us provide the solutions.


While many builders understand their local markets such as land and building costs, pricing, floorplans, and finishes, few actually have an understanding of how their buyers finance their purchase. With over 85% of new home buyers financing their purchase, having this information will give your sales and management team a distinct advantage.
Homebridge provides custom reports for our builders that detail buyer financing preferences at different price points, depth and density of demand, lender performance, competitor analysis, and the demographic make-up of buyers in the areas where you are building.
Video Library
STAY EDUCATED AND UP TO DATE ON WHAT IS HAPPENING WITHIN OUR BUILDER DIVISION.
Knowing your industry better means that you can better grow your business. To ensure that every builder we work with has the tools they need to thrive, Homebridge offers a regular webinar series.
Our webinar series features some of the top national sales trainers and new construction experts from across the builder world to cover different topics and share their knowledge.
The Sales Lab: Builder Education Series provides a valuable resource to our builder partners through continued training and other educational opportunities.
Homebridge aims to improve builders' understanding of industry best practices, strengthen your business and help you succeed.
Keys to Effective Financing
Builder Division Responding to Affordability Concerns
Contract Cancellations: What's Your Strategy?
Housing News
STAY EDUCATED AND UP TO DATE ON WHAT IS HAPPENING IN THE HOUSING MARKET.
Do You See the Market? Understanding your buyers' financing preferences can give you a distinct advantage in changing market conditions. Although the demand for new construction homes is growing, builders are right to spend time researching markets before they break ground. They evaluate sales data, market trends, design preferences and…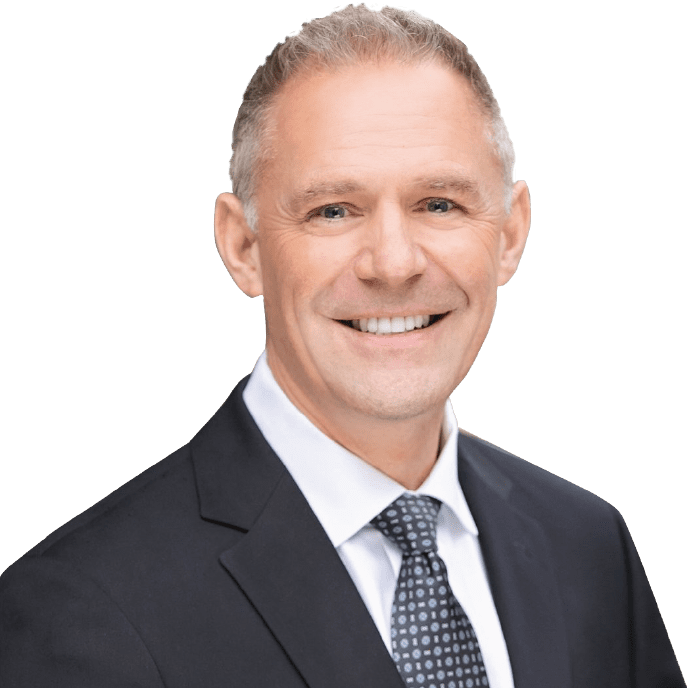 ANTHONY GRASST
National Sales Director – Builder Division
c: 206-245-3656
e: Anthony.Grasst@homebridge.com
500 108th Avenue NE, Suite 2500
Bellevue, WA 98004
Anthony Grasst is the National Sales Director, Builder Division at Homebridge Financial Services, Inc. He is responsible for all mortgage services that serve new home builders and multi-family developers. Anthony's sales teams work with hundreds of builders from across the US and close nearly $2 billion in new home loans each year. He is a regular speaker at home builder association and real estate industry events, and hosts "The Sales Lab" an online education series attended by hundreds of builders and sales professionals from across the country. Anthony is an accomplished real estate finance professional with over 21 years of experience in construction & real estate lending, acquisition and development, and real estate sales. He holds a BA in Economics and MBA in Business Management.