Our Vision
Our vision to be the most recommended mortgage company in the country is only attainable if we understand our mission.
Our Mission is founded in our Commitment to our Customers
At HomeBridge, we know we do something very special. We don't just process transactions or close deals. We help families achieve their dream of home ownership. We help real estate agents and construction professionals build thriving communities and we carefully select associates that we know will create a great place to work.
Our customers at every level within our organization consistently recommend us. Being highly recommended is no accident – we work really hard to satisfy each and every customer.
It is time to continue to differentiate our approach to measuring "success." We believe our financial stability is a direct result of our fanatical adherence to a core belief system, a culture of integrity in everything we do. We celebrate our team's unwavering commitment to a simpler process in a complex industry and our "human nature – a desire to delight every customer, every day."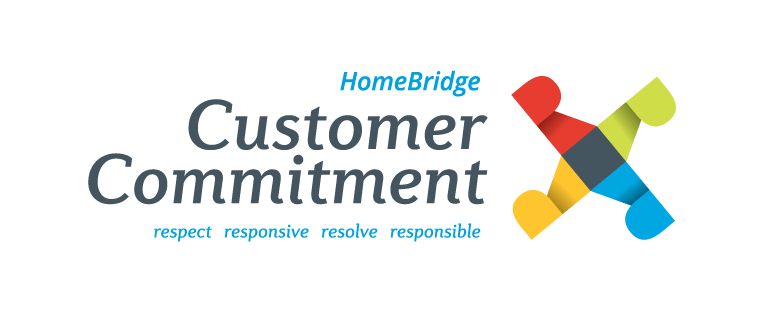 Our People Make It Happen
Respect – We work with people, not departments; we have proven processes in place that ensure we will keep our commitments to our customers (both internal and external).
Responsive – We are communication-centric. Every contact with a customer is an opportunity to make them feel important.
Resolve – We are human and therefore are not perfect, but, when an issue arises, we go out of our way to make things right, right away.
Responsible – We own our work. We believe that individually and collectively we own our customer expectations and our efforts are transparent.