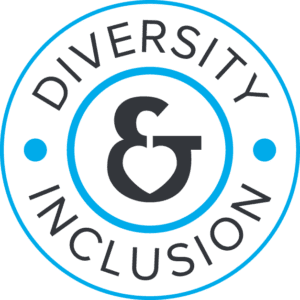 This means we continually celebrate the diverse community our differences cultivate.  Homebridge is an equal opportunity employer and does not discriminate against any employee or applicant for employment because of race, color, religion, age, sex, pregnancy, national origin, veteran status, disability, domestic partnership or civil union status, gender identity or expression, genetic information, sexual orientation, or any other characteristic protected by state or federal law.
As an equal opportunity employer, we stay true to our mission by ensuring that our workplace can be anyone's workplace.
Under the leadership of our Diversity and Inclusion office, our inclusive culture inspires us to try new things, speak openly, and be bold. It brings us together in ways that help us stand out. Our inclusive culture empowers all of us to connect, belong, and grow.
Throughout our over 30-year history as a mortgage industry leader, Homebridge has remained focused on building strong bonds between our team members and the areas we serve. This focus means funding the growth of communities, fostering a sense of responsibility to the neighbors we support and giving each customer the dedicated service they deserve.
Within Homebridge, we've remained consistent in encouraging each associate's advancement. We promote a culture that bridges the gap between the joy of your home life and the passion of satisfying work. For mortgage professionals seeking a place where they can thrive, we say, welcome to the Homebridge family.