FHA loans offer a 3.5% down payment requirement as well as lenient Debt-to-Income ratios (DTI) and credit requirements. They are ideal for low-to-moderate income earners, and people buying a home with less-than-perfect credit.
Backed by the Federal Housing Authority, FHA loans are mortgages meant to support those who may not be eligible for more conventional loan programs. It does this through a series of features that meet homebuyers where they are financially, but also by requiring trade-offs.
Close On A Home With Less-Than-Perfect DTI
DTI is an acronym that most people will not have heard until they start looking for a home. It stands for Debt-to-Income ratio, and for lenders, it's an essential indicator of your ability to repay the funds loaned to you.
To learn what your DTI is, add all of your monthly debt payments and reoccurring bills, such as utilities. Divide that number by your gross monthly income, the money you earn before taxes and other deductions. Turn the result into a percentage, and that is your DTI.
For Example:
| | | | | | |
| --- | --- | --- | --- | --- | --- |
| | | | | Total | DTI |
| Debts | Car: $250 | Rent: $1500 | Utilities: $250 | $2000 | $2000/ $6000 |
| Income | Primary Income: $5500 | Additional Funds: $500 | | $6000 | .33 = 33% |
The DTI requirements on conventional loans vary, with many requiring a 36% DTI or lower. On the other hand, FHA loans have a standard DTI maximum of 43%! This can be a fantastic benefit for buyers with high credit utilization and may make the difference between shopping for a home and closing on it.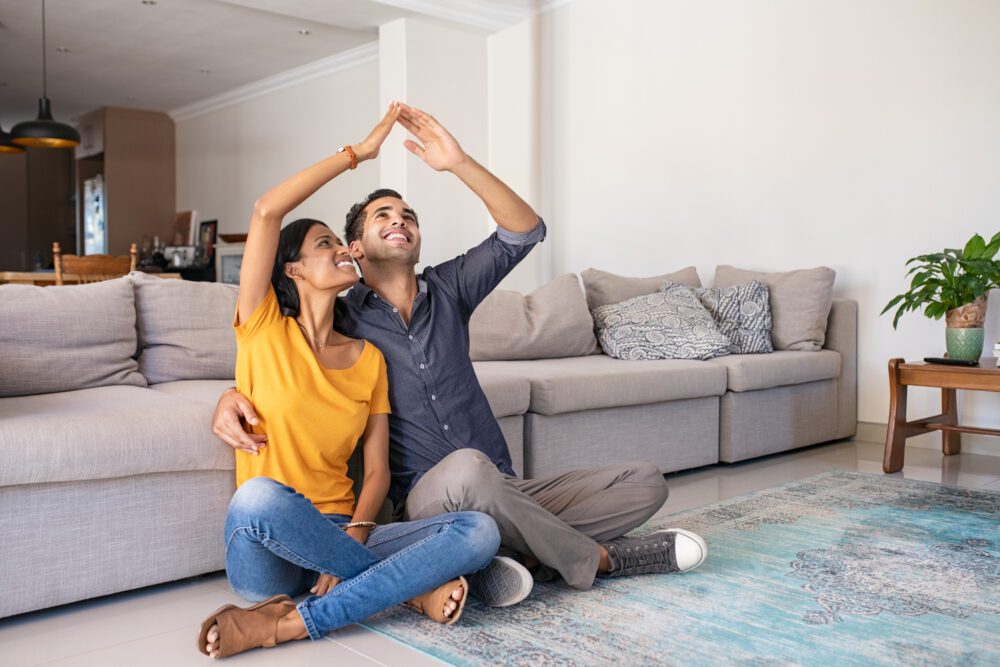 Buying A Home With A Low Down Payment
Saving enough for a down payment can be a hurdle to buying a house. FHA loans attempt to remove that challenge by reducing the down payment percentage required to finance a home.
For borrowers with credit scores of 580 or above, FHA offers a down payment requirement of 3.5%. If you have a score between 500 to 579, you'll have to provide a down payment of 10%.
Many conventional loans have down payment requirements that can reach as high as 30% — for example, for jumbo loans. However, many conventional programs also offer only 3% down. This half a percentage point can make a difference, and it's a trade-off for getting an FHA loan.
FHA Loans Have Lenient Credit Requirements
The low 3% down payment of many conventional loans is usually only available to those with excellent credit scores. If someone has a score of 580, they would not qualify for many conventional loan programs, or they would have to put down a sizeable down payment to be financed.
FHA loans exist to assist those specific buyers who, on the FICO credit score range, would be considered to have only a "fair" or "poor" credit score.
One drawback to accessing that FHA funding is that you'd be required to pay a Mortgage Insurance Premium, or MIP, with every monthly payment. At the time of purchase, that number will be 1.75% of the loan. Annually it can range from 0.45% to 1.05%.
With conventional loans, you stop paying mortgage insurance after reaching 20% equity. But MIP is a permanent part of your FHA loan and will only disappear if you refinance into another loan type or reach 100% equity.
Getting A Loan That's Right For You
FHA loans also offer several other benefits, such as:
• Larger gift fund donations
• Competitive interest rates
• Relatively high loan limits
In the end, however, the benefits and features of an FHA loan have to fit your needs. Before you even begin your home search, it's a good idea to sit down with your Mortgage loan Originator and discuss your long and short-term goals. Together you can select a home loan program that will fit those goals.
A mortgage is a bridge to help you reach your dream home. To get on the right one, it's a good idea to first know where you are financially and where you're going. Getting started on a plan begins with contacting a Homebridge Mortgage Loan Originator today.