So Is There a Home Equity Boom On The Horizon?
As the volume of refinances fall with the rise of mortgage rates, homeowners are setting their sights on home equity lines of credit. Consumers are seeing an opportunity to take advantage of their home equity while gaining access to cheap capital. In the fourth quarter of 2021, the volume of cash-out refinances decreased by 6% year over year according to a TransUnion report while the volume of new home equity lines of credit increased by 31% during the same period.
Compared to the fourth quarter of 2020, the total amount of home equity originations was up 4% at year-end 2021, and was up an astonishing 80% when compared to 2019's final quarter. In addition, the amount of tappable home equity reached an all-time high of $20 trillion at year-end 2021.
Taking Things With a Grain of Salt
Let's not forget we are entering the second quarter and data needs to catch up, so it's "to be determined" whether or not increasing rates might change the trajectory of the rising HELOC trend, especially because of the variable nature of HELOCs.
The TransUnion report only included data from the end of 2021, so their findings do not show the full scope of how much the dramatic increases in interest rates during the first few months of 2022 could impact the growing home equity line of credit trend. However, there is reason to infer that, due to the recent sharp increases in interest rates, home equity lines of credit are more appealing to consumers due to the reduced incentive refinancing for borrowers.
Though the volume of HELOCs are increasing, it should also be noted that home equity line of credit rates have ticked up slightly. Home equity loans with a 20-year repayment period are now at a rate of 6.66%, on average, and 10-year loans now average 4.24%.
Another component that should not be overlooked is the rising prevalence of all-cash home purchases. The National Association of Realtors recently reported that all cash home purchases accounted for 28% of all purchases of existing homes in March 2022. Home purchases made with all-cash were one component not detailed in the Fed's report. Cash purchases may be another factor contributing to the decline in mortgage originations in Q1 2022.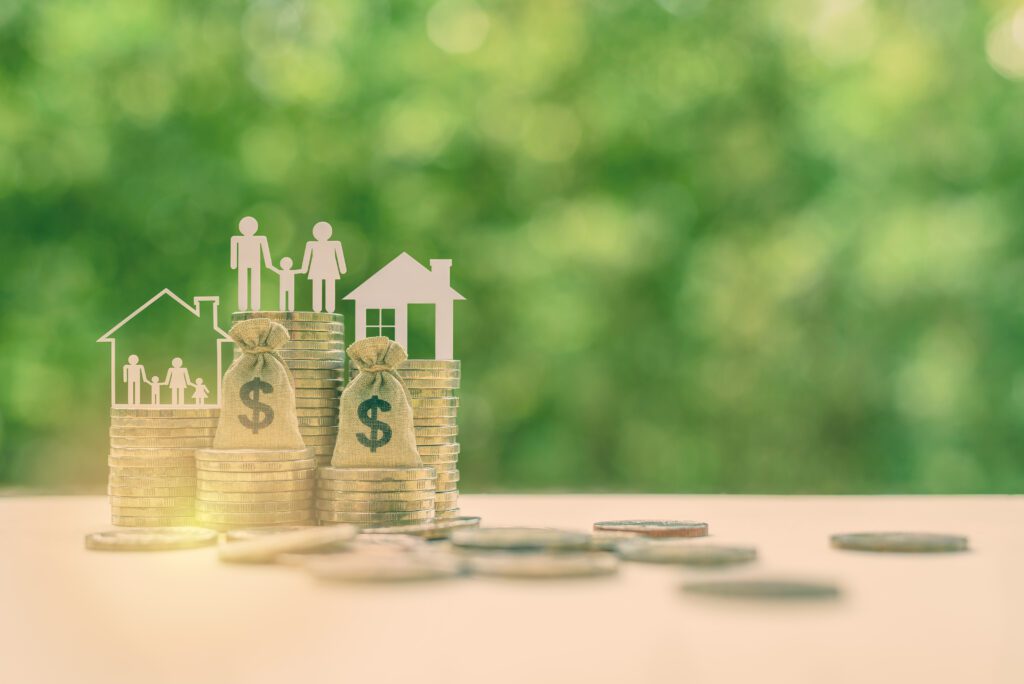 The Rising Tide of Debt
Nationally, household debt has grown 1.7% in this year's first quarter in comparison to Q4 2021. HELOCs can offer a better alternative to carrying over credit card debt due to their longer term lengths and lower rates. With household debt balances that are  $1.7 trillion higher than they were at the end of 2019 and with credit card debt hovering $71 billion above that of 2021's first quarter, homeowners may be seeking out ways to relieve some of that burden by tapping into their home equity.
Detailed in its Quarterly Report on Household Debt and Credit, the Federal Reserve Bank of New York's Center for Microeconomic Data outlined a substantial increase of household debt in 2022's first quarter. The report showed total household debt grew to $15.84 trillion.
The Quarterly Report also detailed the performance of mortgage originations for the first quarter of 2022. For clarification, the report measures mortgage origination by the appearances of new mortgages on consumer credit reports. According to the Quarterly, originations for mortgages declined in 2022's first quarter but their volume was still $197 billion higher than the first quarter volumes of 2020.
There was also a staggering $859 billion in mortgage debt that was newly originated in this year's first quarter, but that figure is far lower than any quarterly figure we've seen since Q2 2020. This could be an early indication of how the sharp increases to interest rates have begun to affect not only consumers seeking to purchase a home, but also homeowners seeking to refinance as well.
Despite the downward trajectory of mortgage originations for purchase and refinancing, mortgage debt is steadily rising. Mortgage loan balances rose in 2022's first quarter. By the end of March, mortgage balances sat at $11.18 trillion– a $250 billion increase during the first quarter of 2022. In the last two years, there has been $8.4 trillion in newly originated mortgage loan debt.
Say Hello to HELOCs
Already, lenders are beginning to fine tune their marketing towards homeowners looking to consolidate debt, pay off student loans, and improve their homes. Cash out refinancing and HELOCs are being offered more readily by Homebridge lenders. Homeowners have gained over $26 trillion in equity that can be tapped into to meet their various financial needs, especially in this time of high inflation and rising interest rates. HELOCs can assist with helping homeowners snatch up lower monthly debt payments through debt consolidation and can allow homeowners to borrow as needed.
Although the beginning of this year has revealed a decline in the volume of newly originated purchase loans and refinances, HELOC balances, on the other hand, are hovering at $317 billion and have been staying relatively flat for the past three quarters–disrupting the declining trend that had been prevalent since the end of 2016.
With the rise of household debt, HELOCs are becoming a very popular option for many homeowners to tap into their home equity and manage some of the challenges faced in today's tough economic climate.