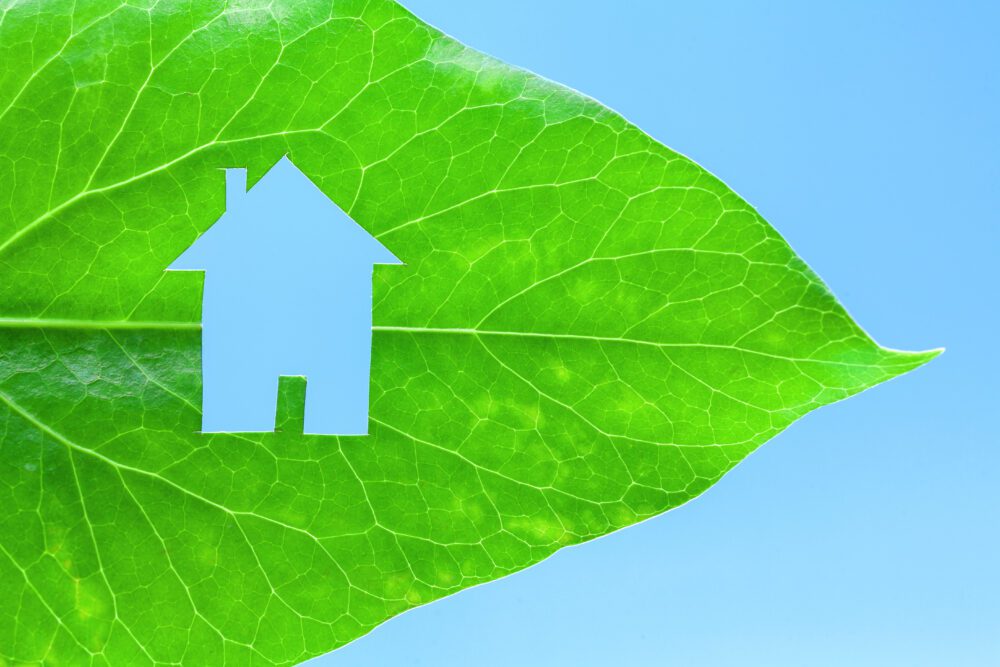 In honor of Earth Day, consider these 10 ideas for implementing energy-efficient improvements throughout your home. Not only will these strategies benefit the environment by reducing your carbon footprint, but they will help you save money by improving your energy bill as well. No matter the time of year, improving the energy efficiency of your home is a smart investment that will save you money while you live in the house and likely increase the re-sale value!
Invest in an energy audit.
An energy audit, or energy assessment, is a complete survey of the energy efficiency of your home performed by a professional. An energy audit provides a roadmap for making improvements to your home. One of the main components of an energy audit is a blower test, which indicates how airtight your home is. Following your audit, the professional will give you a complete list of recommendations for improving the energy efficiency of your home.
Energy companies sometimes offer energy audits for a low rate – or even for free – as a benefit to clients.
Upgrade Your Windows
Upgrading older, single-pane windows in your home could help you save up to 50 percent on your energy bills. The best type of windows are double-paned and insulated with argon gas. While a more expensive investment, the impact of better windows will be felt for years to come in lower energy costs and a more comfortable home environment.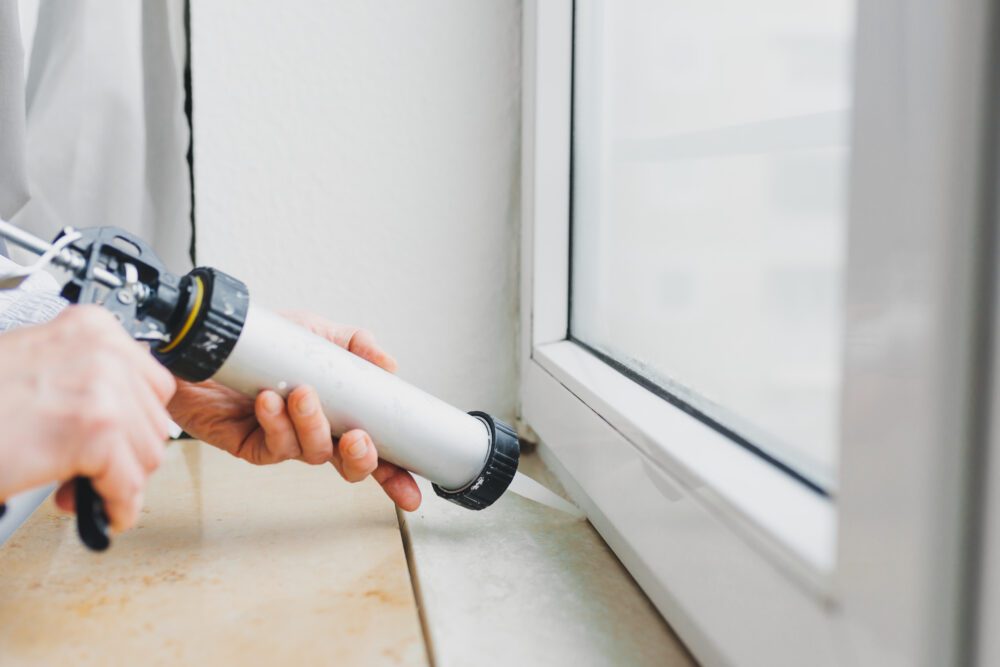 Seal All Windows
If a big-ticket item like new windows is not in the cards, simply sealing your existing windows can work wonders. Shrink wrap window kits designed for winter use can help insulate, while adding spray foam behind the casing of older windows can supplement this type of draft-blocking solution. Adding polyurethane caulking around the windows on the outside of your home can also serve as additional protection.
Check Door Seals and Replace If Needed
It's important to identify and seal any draft locations around door jambs. Your energy audit will likely give you some recommendations or there are even some DIY solutions. Replacing the weatherstripping on door surrounds is a relatively easy DIY project consisting of locating a seal and securing it with either a stick adhesive or screws. Replacing a sweep under the door will complete the project.
Replace Incandescent Bulbs
In 2014, incandescent bulbs were phased out of the market, and for good reason: LEDs are more energy efficient and offer much longer lifespans. If your home contains incandescent bulbs, consider replacing them with LEDs or compact fluorescent bulbs.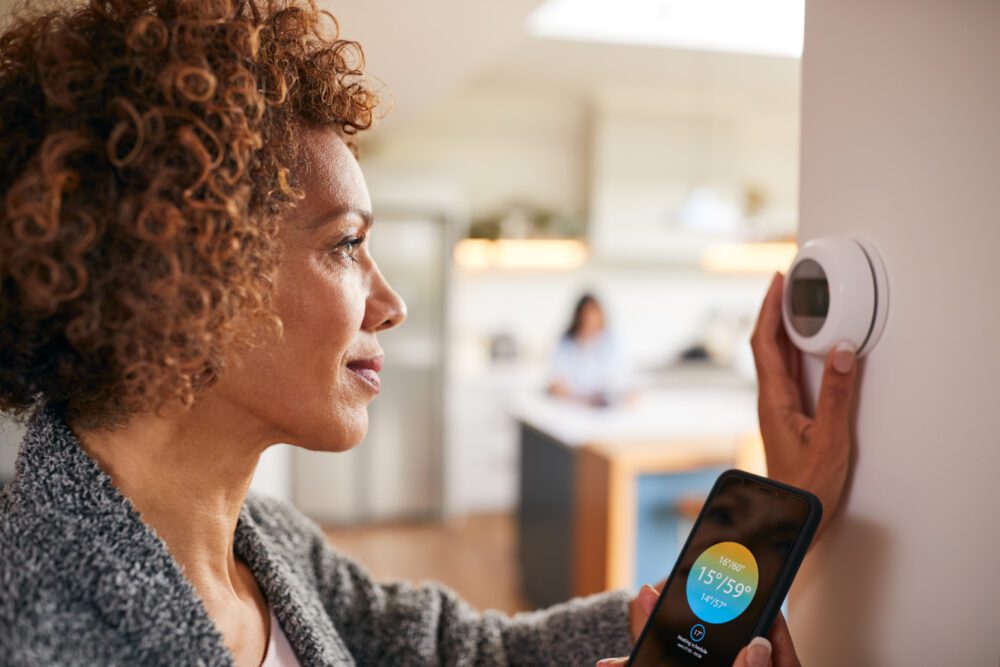 Install a Smart Thermostat
According to  , lowering your thermostat by 10-15 degrees while you are away for the workday can save 10% each year.
Wrap Your Water Heater
While on-demand water heaters (tankless) are the most energy-efficient choice, they can be cost-prohibitive. Instead, if you own an electric hot water tank, consider wrapping it with an insulating blanket to mitigate heat loss.
Use Ceiling Fans
Ceiling fans help to circulate the conditioned air, pulling cool air up in individual bedrooms during warmer months and pushing warm air down when reversed in the cooler time of year. This practice improves the energy efficiency of your home.
Add Insulation to Your Attic
Insulation in your attic will help seal air leaks and reduce the expense of heating or cooling your home. A thermal blanket "tent" can also be located at the entrance to your attic to further aid in this goal. Because heat rises, the insulation acts as a "lid" to keep heated and cooled air in. Insulation is widely considered one of the best investments homeowners can make.
Use a Fireplace Insert
A fireplace insert can make sure your heat doesn't go up the chimney. With an insert, you can control the amount of air to the fire and the amount of fuel — wood — you use. Inserts vary but are more and more technologically advanced. An insert can have a vent at the top and at the bottom to control the air flow as well as a blower that can disperse the hot air from the fire. Also, an EPA-certified fireplace insert is up to 50 percent more energy efficient than a traditional wood-burning fireplace. With a nice reduction on heating and energy costs, installing an energy efficient fireplace insert will pay for itself in a very short period of time. The same insulation that keeps cold air out in the winter, keeps cooler air in during the summer. So, you will enjoy year-round energy savings.
In Closing
From choosing the rights bulbs to checking your insulation, energy efficiency should always be an important consideration for your home. Whether you make minor adjustments or go for a fully solar powered home, every bit helps. Not only for your wallet but for the wellbeing of the home. Saving energy in your home (and keeping money in your pocket) comes from looking at big picture solutions as well as day-to-day habits. Start small and make more steps along the way!