Housing Affordability Factors: It's Not Just About Price!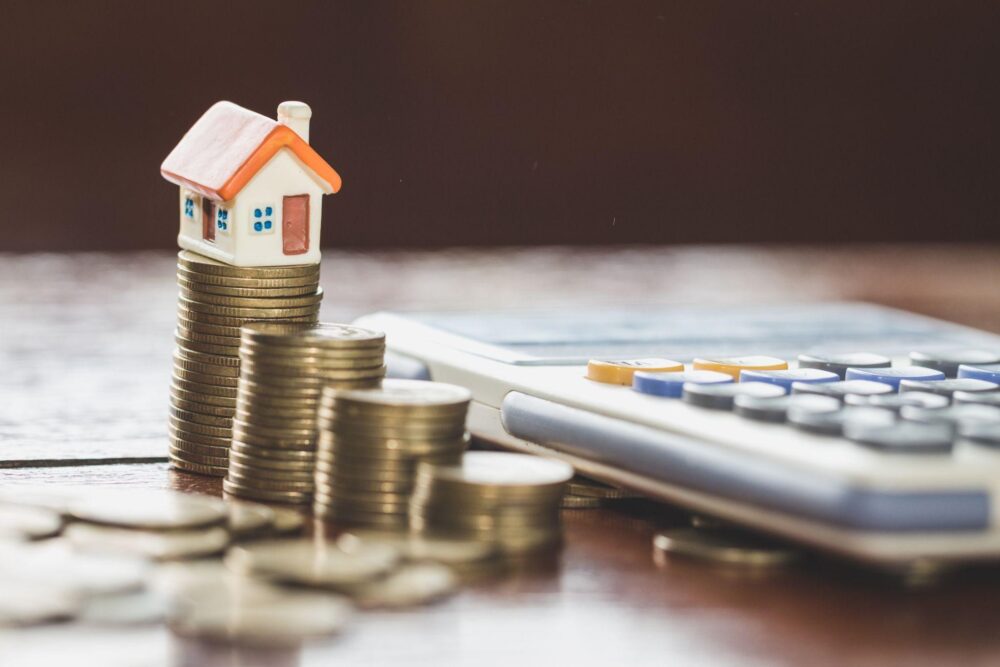 In a previous article, we discussed what we mean when we talk about housing affordability. We saw that affordability is a bit more complex than just whether housing prices are increasing or decreasing. We also discussed what market forces allow buyers to seemingly "afford more" and who is most affected by declining housing affordability factors.
In this article, we will take a look at another facet of housing affordability. That is, how price and income affect long-term market sustainability and how we can use this information to adjust our business practices as builders, realtors, and industry leaders.
Housing trends
When we discuss housing affordability factors, there is often a contrast drawn between high-priced markets and lower-priced markets. There is a focus on the families moving between the two, concluding that the lower-priced markets are "more affordable." This conclusion is deduced from their increased purchasing power (how much house you get for your money) and the ability to maintain current income because of remote work. This type of demand is something I refer to as "transitory demand."
While both factors (purchasing power and maintaining income through remote work) affect the market, transitory demand is not the basis for a sustained market. What actually sustains a real estate market in the long term is when an average resident can afford an average home.
In the past few years, buyers have seemingly been able to "afford more" because falling mortgage rates offset increasing housing prices. But this year, we have not seen that happen. Without the affordability created by falling interest rates, buyers have to qualify for and accept much higher mortgage payments. The national median prices rose 22.9% within the last year and shot monthly mortgage payments up to $1,215, $196 higher than this time last year. The following graphic from the National Association of Realtors ® (NAR) shows the top five single-family metro areas with the highest home price appreciation.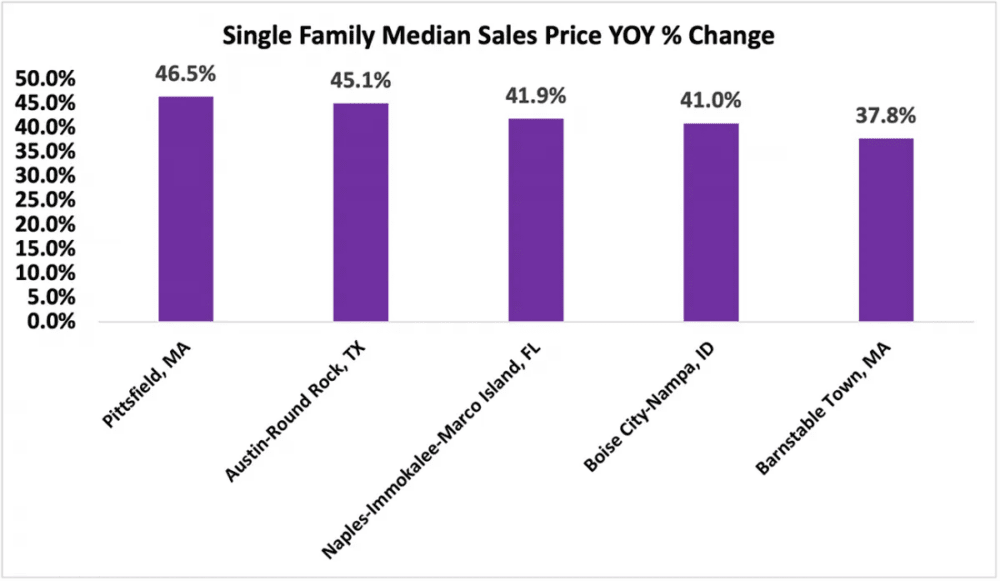 Source: NAR
If not just price, then what?
So, the question remains: is affordability just about price? No. Whether an area is affordable is determined by average home price and average income. Currently, in the United States, the average home costs roughly $357,900, while the average income is $56,310.
What can we do with these numbers? A simple way to evaluate an area's affordability is to divide the average sales prices by the average income. This will provide you with a ratio that shows how much annual income is needed to purchase a home. With this data, the average American spends 6.6x their annual income on a home. Compare this national average to your local market average to see how it fairs. Is your local market above (more expensive) or below (less expensive) this ratio?
As discussed previously, lower-priced markets are often labeled "more affordable" because families are moving out of these areas and into higher-priced markets. However, the data tells us that we should consider more than just what we see on the surface. Many lower-priced markets are just as expensive for their residents as higher-priced markets – sometimes even more expensive. Here are some examples of markets with different prices but similar affordability ratios. These numbers may come as a surprise to you!

A quick look at this data, and we learn an important lesson in affordability. Boise, for example, is no more affordable than Seattle when you consider how much the average person there makes compared to how much they are paying for an average home. If market sustainability is what we are after, we need to turn our attention to ensuring that the average person can afford an average home in their area.
What can we do?
If you are a builder, you may be wondering what this means for you. Why should you invest time learning to understand local affordability factors?
Understanding local housing affordability factors, such as buyer financing preferences, demographics, and purchasing behaviors provides you with the information you need to better respond to declining affordability. You can adapt and adjust your products, pricing, and financing strategies by monitoring how affordability changes. Doing so will keep your homes on par with the financial realities of your area and will maintain more affordable, sustainable, and consistent sales for your business.
To understand local housing affordability factors, you need data. Talk to your lenders. They should provide you with both data and insight on buyer financing for the markets you build in. Business is all about understanding our target audience's preferences and behavior. To understand them, you must first understand what they can afford and how they finance their home purchases. Use this data to not only improve your business's long-term performance but to define strategies that increase purchasing power and affordability for your buyers.
The Bottom Line
Affordability is not just about housing prices. It is the result of the combined effects of housing prices and income. We are experiencing declining affordability in the US due to increasing housing prices, driven up by high demand and low supply, and wage growth that can't keep up. As builders, Real Estate Agents, and others in the industry, understanding the problem of declining affordability can help us adjust our product offering to meet buyers where they are. Not only is this good for housing market sustainability, but it is good for our businesses in the long run.
If you have a hard time obtaining market data or are interested in learning more about creating affordable financing options based on your buyer's financing preferences, contact me today. At Homebridge Financial Services, our vision is to make homeownership a reality for all of our customers. We want to combine the talents of our own local market experts, real estate agents, and builders alike to develop solutions for housing affordability and make homeownership possible for everyone.
Contact me directly.
ANTHONY GRASST
National Sales Director – Builder Division
c: 206-245-3656
e: Anthony.Grasst@homebridge.com
---
Sources:
https://www.nar.realtor/blogs/economists-outlook/single-family-home-prices-rose-in-99-of-183-metro-areas-in-2021-q2

https://www.nar.realtor/research-and-statistics/housing-statistics/metropolitan-median-area-prices-and-affordability