Housing Affordability: What It Really Means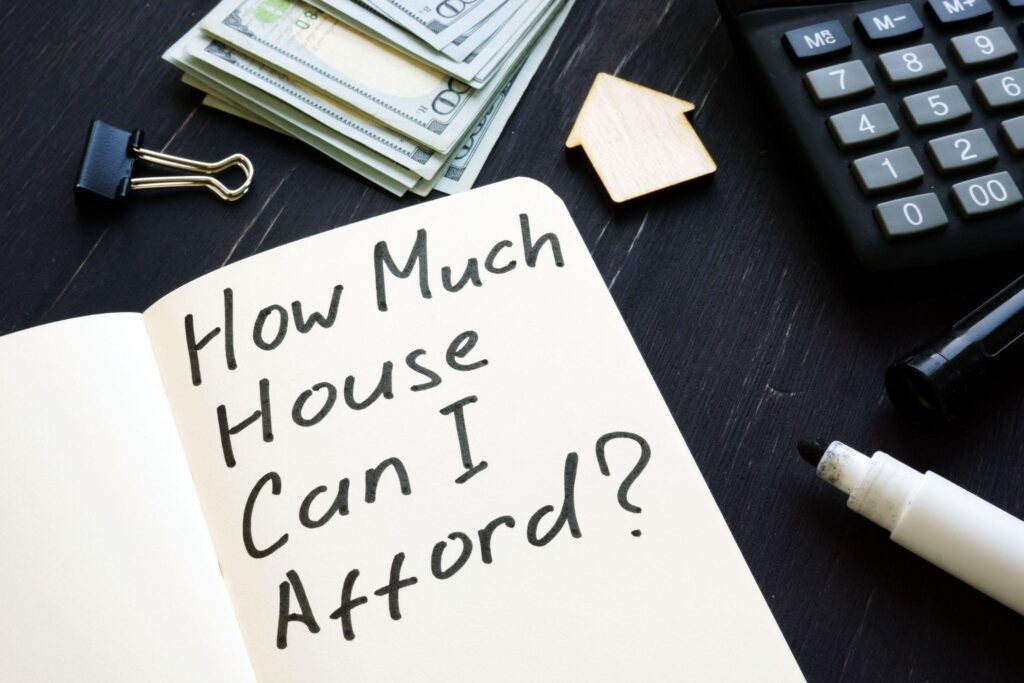 In the last few years, the housing market has experienced an extreme surge in growth. Listings have flown off the market faster than buyers can get their hands on them, leaving many in the dust with fewer options. Despite low inventory and increasing prices of houses, demand has continued to grow. This has left us with the increasing problem of affordability in a hot market. Let's take a look at what we mean when we talk about housing affordability.
The most common question I get from builders is, "How is affordability not an issue for buyers? Prices have increased, but demand hasn't declined." Before answering this question, we must first define what we mean when we say affordability. For most buyers, housing affordability is what they can afford for their monthly mortgage payments. The short answer is: Buyers have been able to "afford" more because interest rates have dropped to historic lows. In fact, from 2018 to 2020, the average monthly house payment actually declined despite skyrocketing housing prices. In 2021, however, interest rates have not been able to offset increasing housing prices. This has caused monthly mortgage payments to increase by over 16% from 2020.
Affordability is a bit more complex than it seems at face value. Just because home prices or interest rates go up, it does not necessarily mean your buyer's monthly mortgage payment does. To understand the full scope of how interest rates and housing prices affect buyers, here are two guidelines to consider:
For every 1% increase in price, the monthly house payment increases approximately 1%
For every 0.50% increase in rate, the monthly house payment increases approximately 6.5%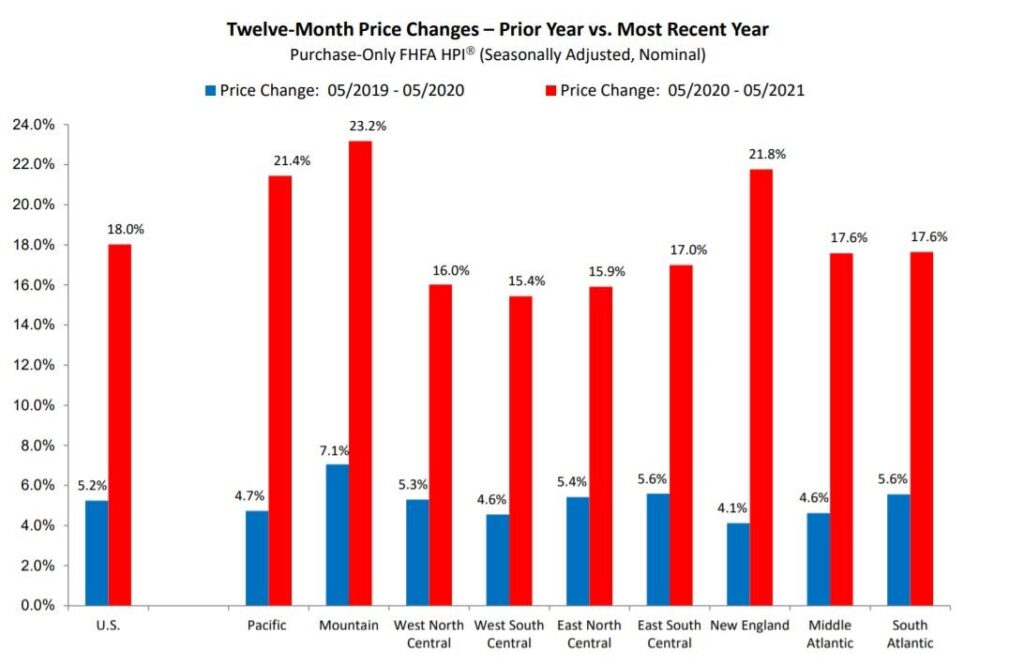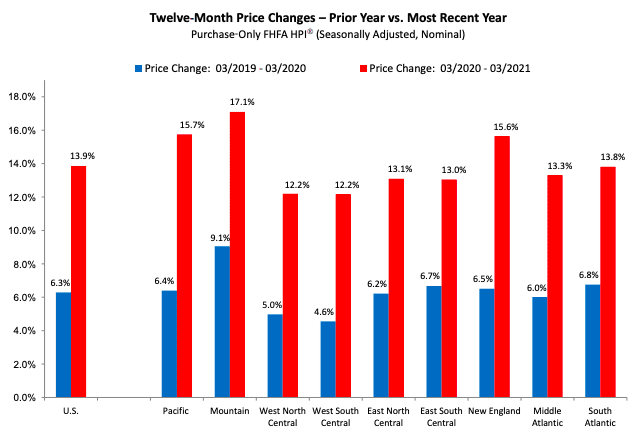 Source: FHFA
In a quarterly report by the Federal Housing Finance Agency, we saw a 12.6% increase in housing prices from Q1 of 2020 to Q1 of 2021. Even from the last quarter of 2020 to the first of 2021, there was an increase of 3.5%. In the graphic above, you can see a visual representation of the pricing surge homebuyers have faced in the past few years. This makes for 39 consecutive quarters of rising housing prices, and in this year's 2nd quarter report, to be released at the end of August, we expect to see more of the same.
Since 2014, the National Association of Realtors has reported that Millennials are the largest cohort of homebuyers. This demographic heavily relies on mortgage financing, and they typically have smaller down payments. They are also the generation with the second-highest amount of debt nationwide, a further encumbrance to their purchasing power. For this group, the gap between levels of income and home values is making it increasingly challenging to afford homeownership. They will be the group most significantly set back by the direction of the housing market and its subsequent effect on affordability.
The most significant headwind to our housing market is declining affordability. This year, low inventory and strong demand will continue to push home prices higher. However, with no real drop in interest rates, monthly house payments will increase more than in years past. This double whammy hit of rising housing prices and interest rates will cause buyers' purchasing power to decline even further.
What can we do? As industry leaders, we need to be proactive in developing creative solutions to the housing affordability problem in the United States. If you are a builder, talk to your lender about your buyers' financing preferences and create incentives to improve affordability. By working to lower monthly payments and qualification requirements, we can help ease the burden of affordability on homeowners.
If you are interested in learning more about creating affordable financing options customized to buyer preferences, contact me today. At Homebridge Financial Services, our vision is to make homeownership a reality for all of our customers. We want to combine the talents of our own local market experts, real estate agents, and builders alike to develop solutions for housing affordability and make homeownership possible for everyone.
ANTHONY GRASST
National Sales Director – Builder Division
c: 206-245-3656
e: Anthony.Grasst@homebridge.com
---
Sources:
https://www.nar.realtor/research-and-statistics/research-reports/home-buyer-and-seller-generational-trends