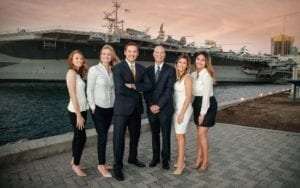 Chapman Lending Team at HomeBridge Financial
I'm inviting you to join me in "PROUD to Walk," the inaugural charity event hosted by The Navy Marine Corps P.R.O.U.D. Foundation from May 15 to May 23, 2021. Every year I've been a proud sponsor of "PROUD to Walk," and I'm happy to continue that tradition this year in honor of America's active duty and veteran military members and their families.
As a Marine Corps Veteran (Captain O-3), this event is extremely important to me. I understand the need for P.R.O.U.D.'s work in supporting those who've served this country. As a Mortgage Loan Originator, I'm fortunate to have helped countless veterans and active service members reach their homeownership goals. The upcoming PROUD to Walk event will help support those service members with even more pressing needs.
The funds we raise will directly support San Diego County's Navy-Marine Corps Relief Society, which in turn help local active-duty sailors, marines, retirees, veterans and the families of those service members who have urgent needs.
I strongly encourage all to participate, not only to support a worthy cause but because it will be a lot of fun! Those joining the virtual event are encouraged to take the challenge of walking, running, biking or swimming during one or all nine days of the event. Event organizers and participants will use the hashtags #proud2walk and #proudfoundation to help highlight and organize social media posts, so be sure to shout them out as you put up videos and photos and show support.
The first 200 participants to sign up will receive a high-quality branded shirt, and a bag with a water bottle and other great event-related items.
Are you ready to get started? You can join the walk by clicking here. You can also sponsor the walk here. Your donations are tax-deductible and accepted through a secure PayPal interface.
Donating to the Navy Marine Corps PROUD Foundation is the single most important thing you can do to help their mission. They rely on monetary donations from people like us to help service members who face financial challenges. I hope that you'll get involved in any way you can.
Regards, Dan Chapman Capt (Vet) USMC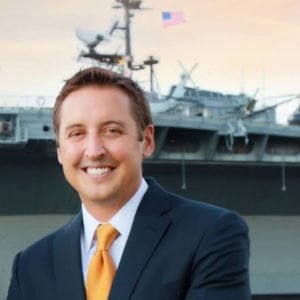 About the author:  Dan Chapman is the branch manager at HomeBridge Financial Services in Carlsbad, CA.  He is ranked as the #1 VA loan officer at HomeBridge Financial (out of 700) and is ranked in the top 30 in the entire United States in VA loan origination year after year.  Dan is a Naval Academy graduate, served as a Captain (O-3) in the Marine Corps, and is an Operation Iraqi Freedom veteran.  He has been focused on helping active-duty military and veterans attain the dream of homeownership since 2007.  He is actively involved in several local veteran causes and performs VA loan seminars throughout greater San Diego on a monthly basis.  For a free consultation, please contact us anytime.
The Chapman Lending Team at HomeBridge Financial is honored to help many veterans utilize their VA home loan benefits each and every year.  We ARE NOT a call center.  Our goal is to provide the best customer service in the industry along with the most competitive rates and fees.
APPLY SECURELY HERE: https://myles.homebridge.com/?apply&nmlsid=110065
Other VA Loan Topics:
Please enjoy the series of articles on VA Loan Myths, and email with any questions at all.
Now licensed in CA, AZ, NV, HI, WA, TX, GA, VA, FL, KS, KY, OH, IN, SC and N.C.
Semper Fi, Dan Chapman CAPT, USMC (vet)
ChapmanTeam@HomeBridge.com          Call (760) 456-713