Fall is here and as the leaves change colors you may be asking yourself, what would make my home the one I've always dreamed of? Maybe an inground pool, a backyard deck or even a sunroom? Lavish changes like these can certainly make a difference in how you feel about your space, but according to the National Association of Home Builders (NAHB) homeowners' top three renovations are:
bathroom remodeling
kitchen remodeling
whole house remodeling
These three renovations goals have remained consistently in high demand for years. As we enter the s
eason of change, let's take a look at what has made these three options popular and how you can make these changes for your home.
REMODELING YOUR BATHROOM
In an NAHB 2017 survey, bathroom upgrade overtook Kitchen renovations as the most common home improvement project. Though it's possible that the t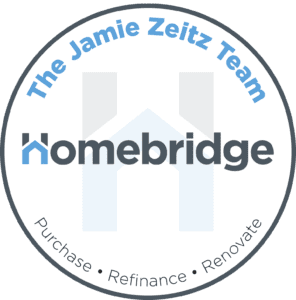 wo have switched since then, bathroom remodels have remained a priority for homeowners looking to change their home. Reasons can include:
Repairs: Your bathroom may be falling apart, becoming unappealing or unusable.
Aesthetics: Update the space to match the rest of your home, or your personal style.
Resale: A remodeled kitchen may help you sell your home quicker.
Your bathroom is, arguably, the most important room. Remodeling it may be just what you need to help you fall in love with your home again.
RENOVATING YOUR KITCHEN
The kitchen is the heart of your home. It's area where your family comes together to cook, share
stories and talk over late night snacks. It also houses your major appliances and takes heavy wear and tear from daily use. Both points of view are important to consider when deciding on reasons to upgrade your kitchen. Some may include:
Deterioration: Cracked tiles, broken cabinets or malfunctioning appliances may be unsightly or even dangerous.
Growing family: Additional family members may mean the need to upgrade how you prepare food
Unique needs: You like your kitchen, but there are some personal touches, like a breakfast bar, that would help you love it.
Whether it's informally gathering with guests or enjoying quick family meals outside the dining room, the kitchen is often at the center of home activities. Ensuring it suits your needs should be a priority.
A WHOLE HOME IMPROVEMENT PROJECT
Your home is a collection of elements that come together to be create something bigger the sum or its parts. If one of those elements doesn't fit your needs or wants, a renovation may be the best way to get make it whole.
Though home remodel may sound daunting, it's often a matter of working on basics like painting, siding or windows. Before you get started, begin by asking yourself a few questions.
Will this be a do it yourself project or will you hire professionals? If you are a determine
d and highly skilled homeowner, it may be possible to take on a remodeling project yourself, but keep in mind that certain tasks require an experienced tradesman. If you're project includes plumbing and electrical changes, it's best to contact a professional.
Second, do you have a clear plan on what you want done? While it may be impossible to plan every single detail of your home remodel, you do want to start with a clear vision of the goal. If you're replacing windows, for example, are you aiming for energy efficiency, style or safety? Deciding the outcome clearly will reduce complications when the work starts.
Most importantly, you should ask yourself, how will you fund your project? Paying for any renovation out-of-pocket isn't feasible or even desirable for most homeowners. Many of whom take advantage
of the various renovation loans available. Finding out with loan solutions works for you means sitting down with a trusted mortgage professional who can provide options tailored to your unique situation.
FUNDING YOUR HOME RENOVATION DREAMS
Not all renovation loans are built the same. In the broad strokes, you'll have two options when it comes to funding your home upgrades and repairs: FHA 203(k) loans and Fannie Mae HomeStyle® loans.
1) FHA 203(k) loans are renovation loans backed by the federal government's Federal Housing Administration (FHA). FHA 203(k) programs:
Are only applicable to primary residences
Focuses on repairs and fixes as opposed to "luxury" improvements
Repairs have to be completed within a year
A noteworthy benefit of an FHA 203(k) loan is that their credit worthiness requirements are flexible. The FHA loan program was established to help borrowers with less-than-perfect credit.
Homebridge has been ranked No. 1 in FHA 203(k) renovation lending by the Department of Housing and Urban Development three years in a row (2017, 2018 and 2019) and are fully capable of helping you take advantage of this lending solution.
2) Fannie Mae HomeStyle® loans are conventional loans are backed by private lenders, not a federal government agency. This loan is technically capped at 80% of your finished home's value.
This means that if your home is worth $250,000 now, but improvement will bump it up to $300,000, you can borrow up to 80% on $300,000 before the project has even begun.
Unlike FHA 203(k) loans, HomeStyle® loans allow you to fund luxury improvements, such as a backyard deck. In addition, you can use a HomeStyle® loan to renovate an investment property as well
as your primary residence.
THE TIME TO RENOVATE YOUR HOME IS NOW!
As one of the nation's top renovations lender — Homebridge has been name the top FHA 203(k) lender by HUD in 2017, 2018 and 2019 — we understand how to deliver service that goes beyond your expectations. Our mission is to make your home renovations a reality, and we will work with you throughout the process to ensure that happens.
Contact us today and let's start creating your dream home!