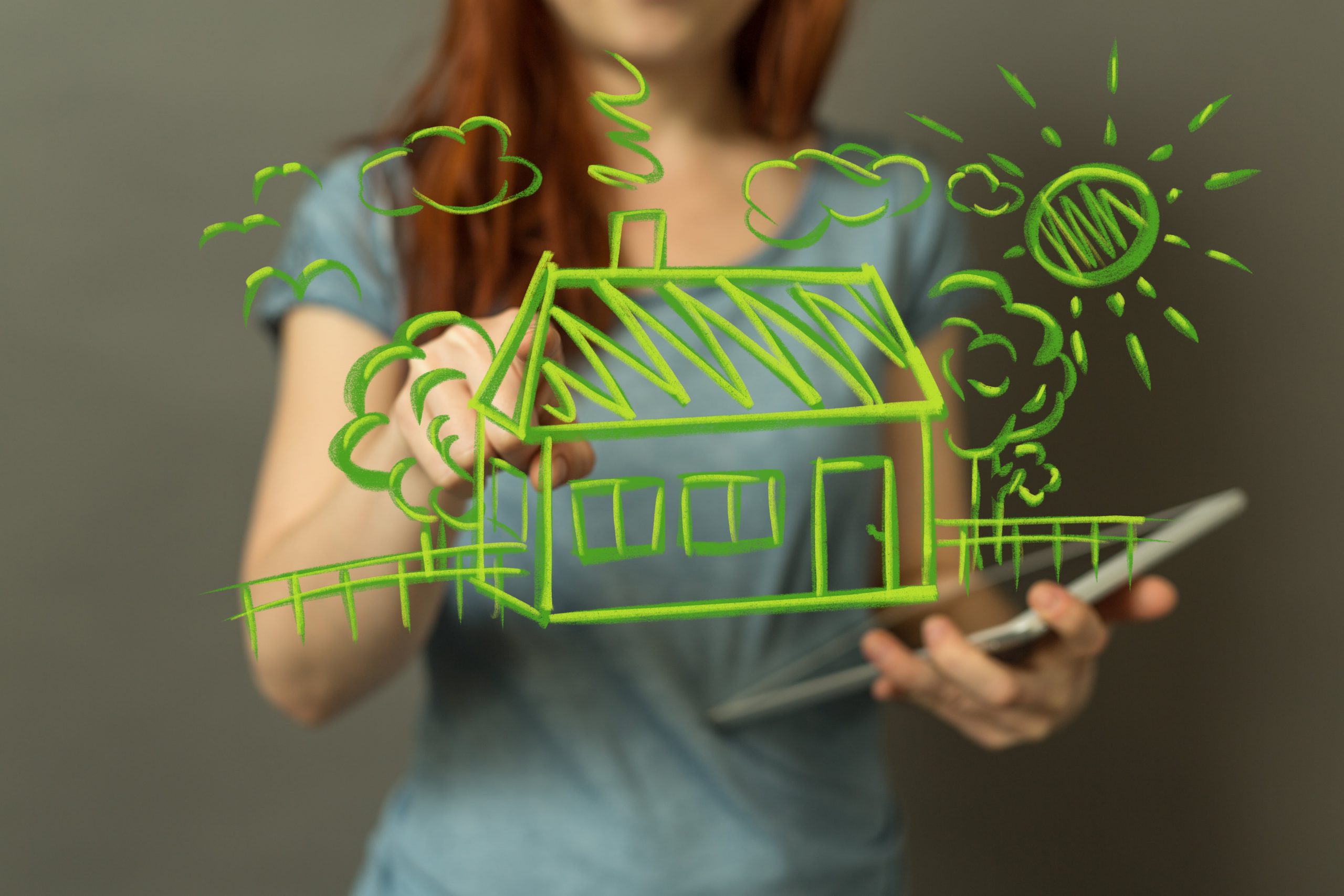 Let's break down exactly why a fixer-upper is a great choice and how you can turn one into the home you've always dreamed of.
Many homebuyers look for the "perfect" home rather than the right home. If you're shopping for a new home to build equity and set down roots for you and your family, think about expanding your search to include the often-overlooked fixer-upper. Combining your purchase loan with a renovation loan can give you an affordable way to fund improvements. Transform a home that's almost there to one that's just right.
GET MORE FOR LESS WITH A FIXER-UPPER
Ensuring an affordable purchase cost is a priority for many homebuyers. Seen strictly through this financial lens, buying then upgrading a home may make the most sense for your budget.
Homes in need of repair can cost substantially less than brand new ones, or lived-in homes ready to move in. This is true even in highly desirable neighborhoods. So, firstly, getting a fixer-upper gives you the chance to spend less while focusing on in-demand locations. Secondly, even adding the cost of needed repairs, prices may remain lower than an already finished home – potentially saving your thousands on your purchase.
If you're purchasing an investment home, adding upgrades can significantly boost the property's resale value. The exact return on investment depends on a number of factors, such as the local housing market, but improvements such as these can make a serious difference in how much you recoup:
Bathroom and kitchen remodels
Home maintenance repairs (ex. HVAC)
Exterior repairs that add "curb appeal"
Additional space such as an extra bedroom
BUILT WITH YOU IN MIND
One of the chief motivating factors for homeownership is the ability to make your home your own.
Compared to a rental, your home is yours to change and this is even more true with a home that needs extra TLC. As you plan the repairs to your newly purchased home, you're also able to apply your unique style to its look and function.
New siding, for example, means you can choose the colors and textures that best suit you. Major changes, like a complete bathroom remodel, means that the fixtures and materials used are up to you.
Purchasing a fixer-upper gives you the structure you need to move quickly, but it's also an extremely rewarding opportunity to craft your home as you see fit!
MORTGAGE OPTIONS
Now that you've decided to add fixer-uppers to your search, it's time to discover how you can pay for those customizations and repairs. There are two renovation loan options to focus on. Both offer funds for improvements while also combining with your purchase loan to provide a loan package with one set of closing costs. These are:
The Fannie Mae HomeStyle® loan
FHA 203(k) loans
Fannie Mae HomeStyle® loans are not backed by a federal government agency but are conventional loans insured by private lenders. This loan is technically capped at 80% of your finished home's value, which is different from the value you pay for your home at purchase.
This means that if your home is worth $250,000 now, but improvement will bump it up to $300,000, you can borrow up to 80% on $300,000 before the project has even begun.
Unlike FHA 203(k) loans, you can fund "luxury" improvements such as:
An inground pool
A renovated kitchen
Additional rooms
A front or backyard deck
In addition, you can use a HomeStyle® loan to renovate an investment property as well as your primary residence.
FHA 203(k) loans are renovation loans backed by the federal government's Federal Housing Administration (FHA). These loans have the following qualifiers:
They are only applicable to primary residences
They focus on repairs and fixes as opposed to luxury improvements
Repairs have to be completed within a year
There are two noteworthy benefits to FHA loans. For one, they can combine with a purchase loan so you can buy and repair a home before moving in.
Second, their financial requirements are more flexible. Credit history can be a major hurdle for many who are searching for their first home. The FHA loan program was established as a remedy to this issue and aims to help borrowers with less-than-perfect credit.
FINDING THE RENOVATION SOLUTION FOR YOU
The right renovation option is the one that fits your unique needs. In general, FHA 203(k) loans provide flexibility on your credit history while an FNMA HomeStyle® loan offers more repair options.
As one of the nation's top renovation lenders — Homebridge has been named the top FHA 203(k) lender by HUD in 2017, 2018, and 2019 — we understand how to deliver service that goes beyond your expectations. Our mission is to make your dream homeownership a reality, and we will work with you to ensure that happens.
To get started on your homeownership journey, and the joy of fixer-uppers- contact us today!