Buying a home can seem overwhelming. As possibly the largest purchase you'll ever make, you may even convince yourself that homeownership is financially beyond your reach. However, there are several factors you can turn to your advantage in order to make your dream of homeownership a reality.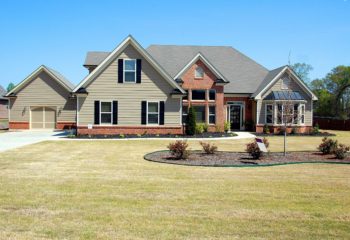 UNDERSTAND YOUR LOAN OPTIONS
 Just like homebuyers, no two mortgages are alike. Each offers various benefits along with flexible requirements for certain borrowers.
Conventional mortgages: Offers a 30-year term limit that allows you to stretch out payments
FHA loans: Offers flexible debt requirements and allows you to buy with only a 3.5% down payment.
VA loans and USDA loans: Offer zero down payment options for eligible homebuyers.
The list of available mortgage programs is long, but finding the right one can put your homebuying goals within reach. To find the right one for your unique financing needs, talk to a Mortgage Loan Originator.
WORK ON YOUR DEBT
Though many loan programs provide flexible debt requirements, reducing the amount of debt you owe can significantly expand your financing options. In addition, reduced debt means more cash for buying a home. Both these reasons are enough to make lowering your debt a top priority.
Solutions can include creating an additional stream of income, reworking your household budget, reducing your disposable expenses or even negotiating with your creditors and lenders.
Additionally, you can begin paying more than the minimum on your debts each month. This not only shortens the life of your debt, but you'll end up paying less interest. You can then put that money to better use. For example, buying a home!
KNOW YOUR MARKET
Location should be one of the top considerations as you shop for a new home. Keep these questions in mind and tweak where necessary to find an area that matches your lifestyle and your long-term financial goals:
What is average the home price in the area?
What factors will affect the area in the next 10 years?
Is the market appreciating or depreciating?
What is the cost of living?
Since this research requires extensive knowledge of local real estate markets, we suggest consulting with your real estate agent and Mortgage Loan Originator to come to a place and price that makes sense for you.
SUPPORT FROM FRIENDS & FAMILY
Most lenders allow you to use cash gifts from friends and family members to help you purchase a home.
If you feel the cost of buying a home is a little more than you can handle alone, it may be worth asking friends and family to help close the gap between the down payment needed and your dream home. You may be surprised on who is willing to support your homeownership goals.
Cash gifts can give your dreams a significant boost, so don't discount this source of funding when thinking about homebuying.
CHOOSE ANOTHER STATE OR CITY
Housing prices vary from state to state, city to city and sometimes even neighborhood to neighborhood. A 15-minute drive from your current home may take you to a radically different community.
If you believe that housing in your current community is outside of your price range, one simple solution is to change your location entirely.
Moving to another state or city involves a laundry list of to-dos, but if you're willing and able to do so, moving may open up your options.
REALIZING YOUR DREAM OF HOMEOWNERSHIP CAN BE REAL
Before you begin your homebuying journey, costs can seem intimidating. However, with some pre-planning, focus and help from friends and family, purchasing a home is possible.
To get more information on how you can create a solid plan to homeownership contact us today!