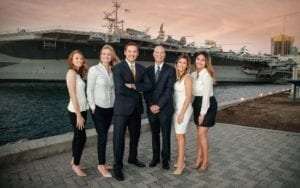 Chapman Lending Team at HomeBridge Financial
The Federal Housing Finance Agency announced Tuesday that it is raising the conforming loan limits for Fannie Mae and Freddie Mac to more than $510,000.
In most of the U.S., the 2020 maximum conforming loan limit will be raised to $510,400, up from 2019's level to $484,350.
The San Diego limit is increasing to $701,500 and Orange County limit to $765,600.  With VA limits likely to follow suit, this will increase the buying and refinance power of homebuyers in high-cost areas.
ADDITIONALLY, for VA home buyers with no current VA loan counted against their entitlement, the VA loan zero down payment cap is being eliminated on any closing after Jan 1st, 2020.  (See Below)
For a map showing the 2020 maximum loan limits across the U.S., click here.
And for a breakdown by county, click here.
Overall, this is great news for homebuyers in 2020.  As always, please contact our team directly for any questions/concerns regarding your home buying power.  Our goal is to empower the home buyer.
Regards, Dan Chapman Capt (Vet) USMC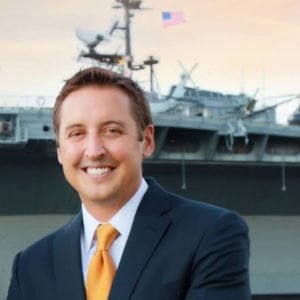 About the author:  Dan Chapman is the branch manager at HomeBridge Financial Services in Carlsbad, CA.  He is ranked as the #1 VA loan officer at HomeBridge Financial (out of 700) and is ranked in the top 30 in the entire United States in VA loan origination year after year.  Dan is a Naval Academy graduate, served as a Captain (O-3) in the Marine Corps, and is an Operation Iraqi Freedom veteran.  He has been focused on helping active-duty military and veterans attain the dream of homeownership since 2007.  He is actively involved in several local veteran causes and performs VA loan seminars throughout greater San Diego on a monthly basis.  For a free consultation, please contact us anytime.
The Chapman Lending Team at HomeBridge Financial is honored to help many veterans utilize their VA home loan benefits each and every year.  We ARE NOT a call center.  Our goal is to provide the best customer service in the industry along with the most competitive rates and fees.
APPLY SECURELY HERE: https://myles.homebridge.com/?apply&nmlsid=110065
Other VA Loan Topics:
Please enjoy the series of articles on VA Loan Myths, and email with any questions at all.
Now licensed in CA, AZ, NV, HI, WA, TX, GA, VA, FL, KS, KY, OH, IN, SC and N.C.
Semper Fi, Dan Chapman CAPT, USMC (vet)
ChapmanTeam@HomeBridge.com          Call (760) 456-713