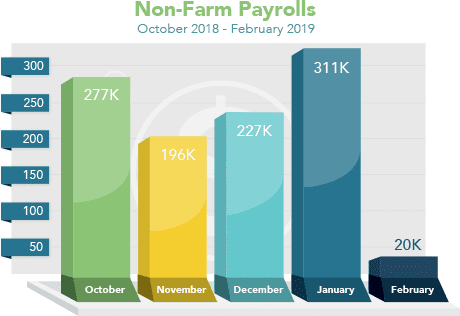 "It's a small world after all." If inflation moves lower — or is expected to move lower — rates must go lower as well. That's the situation right now.
The financial markets and interest rates also follow inflation on a global scale. Why is this important to homeowners?
If disinflation or the rate of inflation moderates in places like Europe, interest rates in those countries move lower and tend to drag US interest rates lower as well.
This past week we watched home loan rates revisit one-year lows upon news that the European Central Bank or ECB downgraded their economic outlook and inflation expectations.
The ECB said they now expect 2019 economic growth to come in at a paltry 1.1%, down sharply from a previous forecast of 1.7%. Moreover, ECB officials said inflation, which is already very low, could move lower still.
Again, if inflation moves lower in large countries around the globe, we tend to see improvement in long-term US interest rates — and that is the current trend.
The Bureau of Labor Statistics reported that just 20,000 jobs were created in February, well below expectations of 175,000. This was a disappointing number, but the unemployment rate fell to 3.8% and wages grew by 3.4% year over year — the highest level in a decade. Overall the labor market continues to expand and wages are rising — all good news for housing.
This coming week brings just a few important scheduled events that can move the financial markets.
The main economic data point of the week will be the Consumer Price Index, a reading on consumer prices or inflation. As mentioned earlier, a main reason why home loan rates remain low is the lack of inflation. But with wages on the rise, will we see an uptick of inflation in this report?
The bond markets will also have to contend with a total of $78B in new bond supply from the Treasury, which, if not well received, could negatively impact bond prices and home loan rates.
The bigger trend to follow is the global slowdown in Europe and Asia — if that trend continues it will likely push rates lower in the weeks/months ahead.
Reports to watch:
The inflation reading Consumer Price Index will be released on Tuesday followed by the Producer Price Index on Wednesday.
As usual, Weekly Initial Jobless Claims will be released on Thursday.
On Friday, Consumer Sentiment and Empire Manufacturing will be delivered.
If you or someone you know has questions about home loans, give me a call. I'd be happy to help.