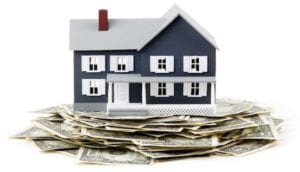 10 things not to do while getting home financing
Transfer money between accounts unless receiving complete documentation from your bank itemizing all transfers.
Make unnecessary checking or savings account transactions, such as withdrawals or deposits.
Leave an existing job.
Allow your bank accounts to go into a negative balance ever if you have an overdraft protection.
Take out cash advances on credit cards or apply for credit in any form including credit for a major purchases such as car or furniture or apply for credit to consolidate or change existing credit.
Co-sign on any debt with a family member or anyone else.
Ask a tenant to move out or give your landlord notice that you are moving out.
Delay paying all debts on time.
Pay disputed accounts or bills in collection with collection agencies without speaking to your Mortgage Loan Originator.
Have a friend or family member pay for anything related to the purchase of a home (appraisal , earnest money, down payment etc.) since gifts are only allowed under certain guidelines.
You can unknowingly sabotage your home financing goals by making some obvious and not so obvious moves with your finances.
**Looking Out For Your Best Interest**
Brandy Whitmire | Branch Manager | Mortgage Loan Originator | NMLS #194877 
Office Phone: 214-660-5000 | Email: BWhitmire@financemyhome.com
HomeBridge Financial Services, Inc., DBA FinanceMyHome.com   
Mobile APP: www.BrandysApp.com
Application: www.BrandyWhitmire.info