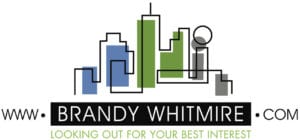 When the economy is UP like it is right now it is even more important to stabilize the housing market. This means stabilizing rates. Housing and unemployment are doing VERY well so a huge PUSH towards buying (lowering rates) is not needed for stimulation.
The rates are still NOT high. I am still quoting 4-5% on average with a few creeping to the 6%. This is still very very low based off of historical averages. I was quoting 8-11% all day in my early career. The rates have been up to 18% in the past. I see auto, personal loans, and credit card rates much much higher on a daily basis.
Don't let the media or fear mongers convince you otherwise.
We have been spoiled the last few years with rates within the 3-4% but that was historical lows and was meant to boost the economy. Which in fact, it did.
Buying a home employs 100's of people. The unemployment rate fell to 3.7% which is the lowest in 49 years!
– This is not a coincidence.
Goldman Sachs economist Daan Struyven claims little chance of recession in the next three years. He said, "the model still classifies the expansion as mid-cycle."
– Again… not a coincidence. Housing and unemployment are stable and healthy… why would there be a recession?
Remember, mortgage rates can be extremely volatile, so check with us for up-to-the-minute information or when you have any questions at all on your options.
"Looking Out For Your Best Interest" – Always. – B
The Brandy Whitmire Mortgage Team
**Looking Out For Your Best Interest**
Brandy Whitmire | Branch Manager | Mortgage Loan Originator | NMLS #194877 
Office Phone: 214-660-5000 | Email: BWhitmire@financemyhome.com
HomeBridge Financial Services, Inc., DBA FinanceMyHome.com   
Mobile APP: www.BrandysApp.com
Application: www.BrandyWhitmire.info