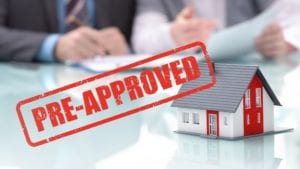 I know you are excited to see homes or have to get out there because you have an urgent timeline for your move. But don't get sidelined by being unprepared. Here are ten reasons why we may want to talk BEFORE you make an offer!
Having a pre-approval letter on hand tells buyers and agents you are serious about your offer.
I can review your credit history so you know what to be aware of before you go shopping for a home.
I will review your income and asset documents to identify any areas to focus on.
I will help you determine how much you can afford so you don't exceed your budget.
I may be able to present you with multiple options for you mortgage financing based on your income and credit profile.
I am knowledgeable with FHA, VA, Conventional, and USDA guidelines.
I have knowledge of first time home buyer programs and can determine if you qualify.
We are a direct lender and make our own loan- approval decisions for most of our loans.
I have a fantastic team of processors and underwriters that will works diligently to close your loan on time.
I will educate and familiarize you with the home buying process so that you can purchase with confidence.
I'm ready to talk when you are. I will answer your questions and work with you so you know how much you can afford before you get started.
**Looking Out For Your Best Interest**
Brandy Whitmire | Branch Manager | Mortgage Loan Originator | NMLS #194877 
Office Phone: 214-660-5000 | Email: BWhitmire@financemyhome.com
HomeBridge Financial Services, Inc., DBA FinanceMyHome.com   
Mobile APP: www.BrandysApp.com
Application: www.BrandyWhitmire.info