As interest rates increase and the housing market slows down, wouldn't it be great if a home buyer could just take over a current low rate mortgage on a home?  Of course, and with the VA home loan, YES YOU CAN!
Are VA loans assumable?   YES!
Does the person assuming the VA home loan have to be an eligible veteran?  NO!
1.  It is not only a veteran that can assume the VA loan.
2.  If the borrower is an eligible veteran they can substitutes their entitlement for the original veteran's, then the original veteran can get their entitlement restored. If the assumer is not an eligible veteran, then the original veteran's entitlement stays attached to the property until the loan is paid in full. The veteran can only use their remaining entitlement in that case.
3.  The seller needs to contact the servicing department of the current lender to see if it's acceptable.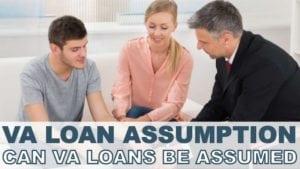 If a VA loan was closed after March 1, 1988, VA loan assumptions must be approved by the current mortgage lender/servicer.  There are usually two processes for loan assumptions:
Loans serviced by lender who have automatic authority may process assumptions without sending loan to the appropriate VA Regional Loan Center
Loans serviced by lender who do not have automatic authority must send all assumption requests to the appropriate VA Regional Center which may take many weeks to process
When loans are assumed, it is the servicer's responsibility to ensure that the borrower assuming the property meets theVA 's criteria and lender credit standards.
One issue that may arise is addressing any gap in current value and loan balance because the lender will not increase the loan amount to account for the price difference.  The seller and buyer will have to work out this issue and usually the buyer will make up that difference in cash or by securing secondary financing.
The Chapman VA Loan Team at HomeBridge Financial is honored to help many veterans utilize their VA home loan benefit each and every year.  Our goal is to provide the best customer service in the industry along with the most competitive rates and fees.
Now licensed in CA, AZ, NV, HI, WA, TX, GA, VA, MI, OR, FL and N.C.
Semper Fi, Dan Chapman CAPT, USMC (vet)
ChapmanTeam@HomeBridge.com          Call (760) 456-7139
Get a Free Rate Quote  –  Start an Online Application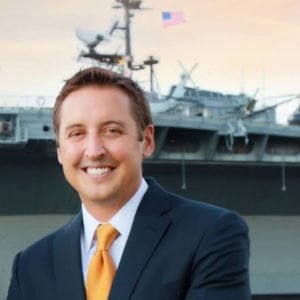 About the author:  Dan Chapman is the branch manager at HomeBridge Financial Services in Carlsbad, CA.  He is ranked as the #1 VA loan officer at HomeBridge Financial (out of 700) and is ranked in top 30 in the entire United States in VA loan origination year after year.  Dan is a Naval Academy graduate, served as a Captain (O-3) in the Marine Corps, and is an Operation Iraqi Freedom veteran.  He has been focused on helping active duty military and veterans attain the dream of home ownership since 2007.  He is actively involved in several local veteran causes and performs VA loan seminars throughout greater San Diego on a monthly basis.  For a free consultation, please contact us anytime.