Jan 16 2018
Jeff
21 posts
Closing Costs: What do I pay at Closing?
Closing Costs: What are they? Who sets them? How much are they?
First time home buyers often assume they will not have any closing costs, other than a down payment. The costs found on their loan estimate shock them. This week, on Mortgage Mythbusting, I'm explaining closing costs, how to prepare for them, and how to ensure no one takes advantage of you. Here at The Jeff Stempler Team we believe every buyer should arrive at closing educated and confident.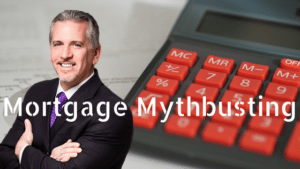 Closing Costs Categories:
A. Origination Charges:
Your mortgage loan originator sets these upfront fees, which include processing fees and underwriting fees. These are the costs of making the loan.
If you chose to buy down your interest rate by prepaying interest (also known as "Points"), it is here.
B. Services You Cannot Shop For:
Your lender requires these services and determines providers. The requirements vary based on the type of loan. Within this section are:
Appraisal fees: A professional appraiser prepares a report on the value of your home based on the structure, land, recent sales of comparable homes and market trends.
Credit report fees: The cost to obtain your credit report.
Flood certification: Fee to check national data base to see if your home is in a flood zone and requires flood insurance.
Tax service: A third party service sets up your property tax payments to be paid out of your escrow account and monitors your payments to ensure they are made on time and accurately.
Upfront mortgage insurance premiums and/or funding fees, if you have a FHA, VA or USDA loan
Private Mortgage Insurance (often required for loans without a 20%+ down payment) upfront mortgage premiums for Conventional Loans
C. Services You Can Shop For:
Your lender requires these services, but you select provider. Your lender will give you several options for each, you may select from them or choose your own. Here you will find:
Pest inspection fees (typically optional, unless VA loan or stipulated by contract): Cost to have home inspected for wood destroying organisms.
Survey fees: A survey is conducted to ensure there are no encroachments within the boundaries of your property.
Lender's title insurance: Protects the lender's financial interest against any future defects with the title or liens.
Settlement fees: Charged for your settlement company's services, which include preparing the closing package, title work, and the actual closing.
D. Other Costs:
Taxes and Government Fees: Your local government sets these, they include recording fees and transfer taxes.
Realtor Administration Fee: Charged by the Realtor's brokerage to prepare documents and other administrative services.
Owner's Title Insurance (Optional): Like lender's title insurance, but it protects your financial interest as the buyer.
Prepaids: Homeowner's Insurance Premium, Prepaid Interest, and Property Taxes.
Initial Escrow Payment: You will also pay into your escrow account at closing. Funds from this account will pay your homeowner's insurance, mortgage insurance and property taxes in the future.
If you are ready to purchase or have further questions, I am here for you. Please click here, to start a conversation about your home ownership goals and dreams.