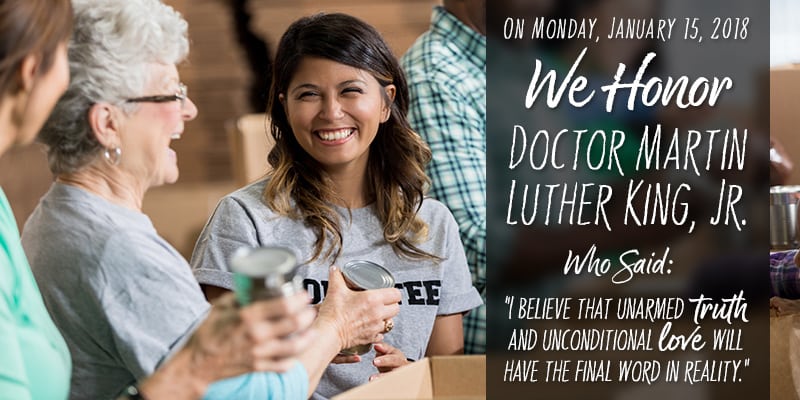 Did you know?
In 1964, at 35 years old, Martin Luther King, Jr. became the youngest person to win the Nobel Peace Prize. His acceptance speech is considered to be among the most powerful remarks ever delivered at the acceptance event, and includes the oft-quoted phrase "I believe that unarmed truth and unconditional love will have the final word in reality. This is why right, temporarily defeated, is stronger than evil triumphant."
In 1994, Congress designated Martin Luther King Jr. Day as a national Day of Service. On this day, thousands of people across the United States dedicate their time to volunteering to serve their neighbors and communities.
To find a volunteer opportunity or create your own neighborhood, family or individual project, click here.