Dec 12 2017
Jeff
21 posts
How Long Does it Take to Get a Mortgage?
How long does it take to get a mortgage?
It happened: You found the house of your dreams. Thoughts of ripping out the ugly wallpaper and planning summer BBQs in the backyard fill your head. You dream of nice little weekends….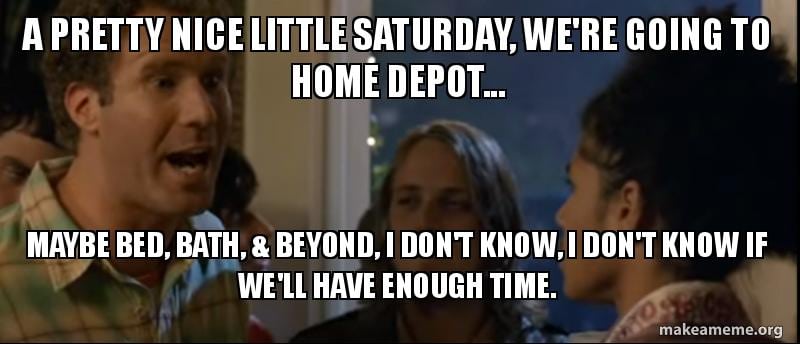 Then suddenly reality: you need to actually pay for this dream house. That means a mortgage. Uh, oh. This information was not covered in high school. This is an "Adult 101" pop quiz and you are not prepared.
How long does it take to get a mortgage?
Like many questions in life, this one does not have a single, easy answer.
There are many variables that determine how long it takes to get a mortgage.
These include:
The amount of time it takes you to submit your paperwork (the faster, the better!)
The time underwriting needs to review your file (things such as self-employment or owning rental properties can add time)
How long it takes your employer to verify your employment and income
The completion of any required repairs
The speed at which an appraiser can schedule, perform and submit appraisal
As you can see from the above list, "push button, get mortgage" doesn't exist in reality! So how can you speed up the process?
Submit all documentation requested by your lender as quickly as possible. Yes, you need to send it all in, not just parts of it! And yes, we know it is annoying and can feel overwhelming, but in this day and age it is required.
Respond to any questions your lender or realtor asks as fast as you are able.
Your mortgage should be done the RIGHT way, not the RUSHED way. After all, this is one of the biggest purchases of your life! Here at the Jeff Stempler team, we believe in working quickly, but never in cutting corners. We can complete mortgages in as little as 15 days, while others take longer. On average, it takes about a month. We never waste time. Deadlines are a big deal to us– we never want to miss one– so we don't make promises we can't keep.
With your cooperation, we can get you home sweet home sooner, rather than later. And you'll have room for so many activities.
Ready to start your mortgage? Click here to begin your application.
"Jeff was highly recommended by a friend. He was professional, courteous and gave me the best refi rate. His entire team was super nice and got to closing very quickly. " – KB, Owing Mills, MD
"Jeff Stempler and his team supported me through my first home purchase and made what I thought would be an extremely challenging process painless and easy. He discussed options, kept me on top of the paperwork, and got me a great rate and a quick closing." – B, Washington, DC