Oct 31 2017
Jeff
21 posts
How much house do I qualify for?

How much house do I qualify for?
Most buyers think "How much house do I qualify for?"  is the most important question when buying a home. Here at the Jeff Stempler team, we believe this is one of the least important questions.  To determine this number, we gather from you the following numbers and plug them into a computer:
Gross monthly income

Debt and monthly expenses

Credit score

Down payment amount
It spits out a number that you qualify for. But that number doesn't know anything about your lifestyle. It does not know if you are paying for preschool, love to travel, or are assisting your aging parents with their expenses. Computers don't care if you are saving aggressively to retire early or pay for your kid's medical school. They aren't listening to you and your goals and lifestyle.
This is why "How much house do I qualify for?" is NOT an important question.
These are the two most important questions when buying a home:
How much do I feel comfortable paying monthly?
How much cash do I want to put into the transaction?
These numbers are much more real– they are determined by your lifestyle and preferences, not a computer! With these numbers, your comfort is the driving factor in determining the financial structure of your loan. We can determine what how much home you can comfortably afford, instead of a computer telling you how much house you can qualify for on paper.
Isn't that so much more important? We want you to buy with confidence, not fear.
Are you ready to buy? Let's start with a conversation. I want to get to know you, so I can help you achieve your goal of homeownership.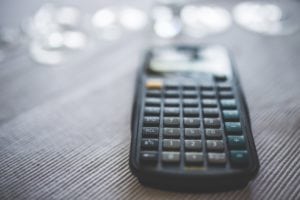 Read what others say about us:
"Jeff and his team went above and beyond from start to finish. They were responsive, accommodating, and a pleasaure to work with. They made a stressful process of home buying feel like a breeze!" -DT, Washington, DC
"Working was Jeff Stempler was amazing and ridiculously easy! We were very nervous going into the mortgage process due to getting into a mortgage previously with another lender that wasn't right for us which eventually caused us to lose our house. Jeff walked us through each step of the entire mortgage process, explaining everything and was always eager to answer any questions we had. He was very conscious of making sure we were comfortable with each step before going forward. Him and his entire team communicated with us frequently and updated us regularly. Everyone was very friendly and patient with us. I would very definitely recommend Jeff Stempler and his team to my family, friends and anyone looking to buy a home!" – ATT, Poolesville, MD