Oct 24 2017
Jeff
21 posts
Flipping a House? What is the smartest loan for investors?
Your bottom line is critical when flipping a house. We understand your needs here at the Jeff Stempler Team of HomeBridge Financial Services, Inc. Many investors believe their only financing option for a flip is a hard money loan. This loan type comes with a high interest rate and usually charge 4-5 points. The points immediately put a real dent into the profitability of the flip. And the high interest rate adds up quickly, especially if the renovations take longer than expected. (And it seems like they almost always do!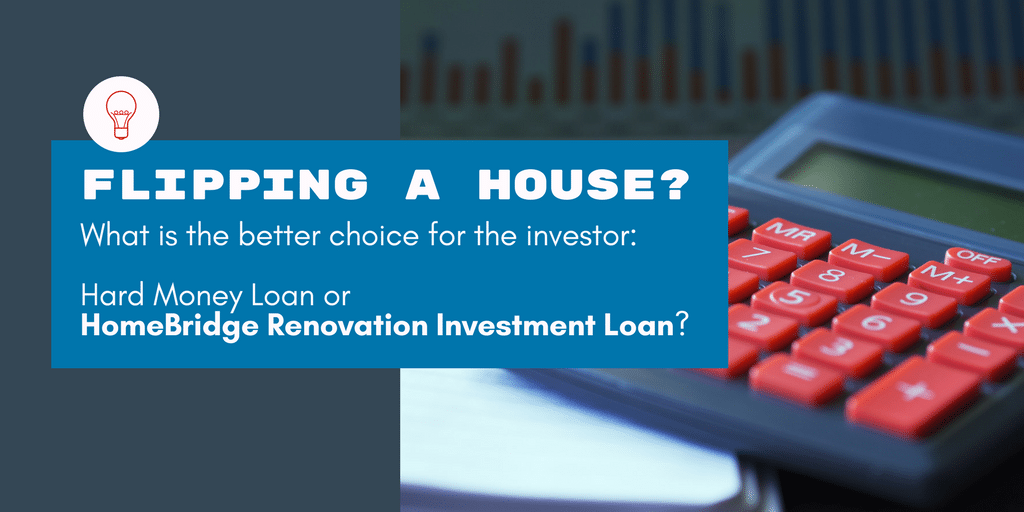 We offer Renovation Loans for Investors, giving you an alternative.
Advantages of using a HomeBridge loan for flipping a house:
Rates are Standard Fannie Mae Investment Rates (Hard Money loans typically start at 10% and go up)
HB charges only 1 point (Hard Money loans typically charge 4-5+pts)
Investor can sell home at any time, without a penalty
Investment Loans require a 20 % minimum down payment.
We add the purchase price plus renovation costs and calculate 20% to determine this amount. (Don't be scared of this math!)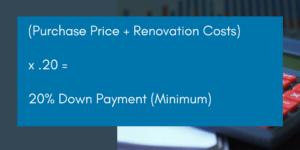 Maximum Loan Amount is dependent upon the county. Max is $636,150 in Montgomery County, Fairfax County, Frederick County, and Washington DC.
In conclusion, we believe the HomeBridge Renovation Investment Loan is the smarter financing choice. Lets talk and determine if it fits your needs and goals. Contact me, to learn the specific guidelines and requirements, and begin the process.
Read what others are saying about our team:
"It was such a pleasure working with Jeff Stempler and his team at Homebridge Financial. I like the fact that this firm engages in pre-underwriting to avoid any last-minute surprises. Also, we found his team members to be very accessible when we had questions. Then, just weeks before our closing, we received our home appraisal and determined that we needed to change our loan; Jeff personally helped us find a loan product that best met our needs without any delay to our closing date. Thanks to the very good service provided by Homebridge Financial, I now am an advocate for working with a local lender." – ST, Germantown, MD
"HomeBridge Financial was a great company to work with and explained all parts of the process very well. They were also fantastic when it came to keeping in touch and were extremely fast to return all calls and emails when I did have questions." –U, Poolesville, MD