Oct 17 2017
Jeff
21 posts
Renovation Loan: Transform an Ugly House into your Dream Home
A renovation loan allows you to turn a not-so-perfect house into your dream home. This is a great solution, when you can't find a home you love, in the neighborhood you want to be in. Many clients have a specific school they want their children to attend, but struggle to find a property that meets their needs there, due to the limited supply of houses for sale right now. A renovation loan allows them to get into that school and live in a home they love.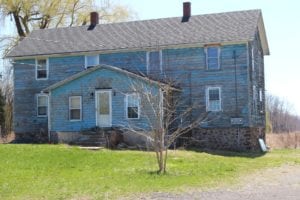 Just some of the possibilities with a Renovation loan:
Replace dingy carpets with hardwoods
Paint the interior and exterior a fresh, modern color
Add bedrooms to meet your family's needs
Go green with eco friendly windows
Update the big systems: HVAC, electrical, & plumbing
Say good-bye to ugly countertops and hello to gorgeous granite
The Jeff Stempler Team is proud to be part of HomeBridge Financial– the number #1  203(K) Renovation Lender in the country! How did we achieve this? We work hard and consistently do an excellent job for our buyers.
You can learn more about Renovation Loans in this short video:

Don't take our word for it, read what our past clients say about our service, whether it is for a first home, a refinance or a renovation loan!
"Jeff and his entire team were extremely impressive from start to finish. I've interacted with a number of lenders, and two things distinguished Jeff: his team's responsiveness and how well they worked together. We all know what it's like to email someone or call and not hear back, or hear back days later. Jeff's team was always on the ball. If someone was out of the office, a colleague jumped in. It's not always about having the answer immediately, it's about letting you know they got the message and are working on it. Home buying is stressful enough without feeling like you're in the dark." –FB, Arlington, VA
Ready to get started? Please contact me.