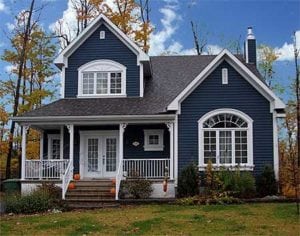 Earnest money is a deposit made to a seller to prove a buyer's good faith in a transaction.  This deposit is a fraction of your down payment which indicates to the seller your intent to execute the agreements that were laid out in the contract.   The earnest money is held by a third party which is usually Escrow or even an attorney.  When the time comes to close on your house the earnest money will be credited back to the buyer to be applied for either the down payment or towards your closing costs. In the event that the deal falls through and it is not under the buyer's control, they will usually get the money back.
There are a few potential reasons as to why a buyer would receive their money back.  If the condition of the property was in far worse condition than previously disclosed, the buyer has the right to renegotiate the sales price or even ask the seller to pay for repairs to the home.  Any problems that the home may have will be in your inspection report.
Another reason that the buyer may receive their money back is when an appraisal comes in at a lower price than the asking price. The buyer has the right to back out or the seller and buyer can come to a mutual agreement about the price.
It is always important to do some research before purchasing a home to better acquaint yourself of the possible issues that can arise. Every home buyer hopes for a smooth closing process but if a problem does surface, knowing your options will have a huge benefit.
The Chapman Lending Team at HomeBridge Financial is honored to help many veterans utilize their VA home loan benefit each and every year.  Our goal is to provide the best customer service in the industry along with the most competitive rates and fees.
Semper Fi, Dan Chapman CAPT, USMC (vet)
ChapmanTeam@HomeBridge.com          Call (760) 456-7139