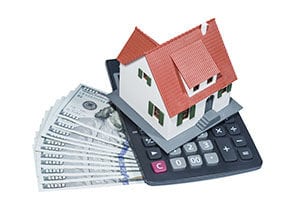 If you are interested in purchasing a condo in Florida and are considering applying for a mortgage, you should know that financing Condos can be difficult. What most buyers do not understand is not only do you must have all the credentials to qualify for a home loan personally but the condo project itself must also undergo approval for mortgage lending. Underwriters are very concerned about the Financial stability of the condo project and the Home owner's association that manages it.
Down Payment Requirements:
Many borrowers have historically looked to FHA and VA loans for low down payment options along with some leeway for past credit issues. Unfortunately, there are very few condo projects that have FHA or VA approval, leaving the bulk of condo financing to conventional loans.
Conventional financing will allow a loan amounts up to 97% of the purchase price for a primary residence (90% for a second home and 85% for investment) as long as the condo project can pass a full review by underwriting. This is where problems may arise as the review process includes a questionnaire to be completed by the Homeowner Association with information about budgets/ reserves, percent of ownership, percent of fees that are late and insurance requirements among other items.
The good news is Fannie Mae and Freddie Mac, the two huge corporations that are responsible for underwriting most conventional loans have made some changes that make the process a bit easier. Here are some examples of this:
• New rules say to be approved the condo must have fewer than 15% of all residents 60 days late on their maintenance payments (the old rule was 30 days late).
• Financing new condo projects used to require 70% or more of the units needed to be pre-sold before conventional financing was allowed now that number has dropped to 50%.
However even with some of the requirements relaxed, there are still condos that will not pass the full review required, these condos are considered non-warrantable. When this is the case the next option is to switch to a limited review which in Florida will only allow a 75% loan to value. The limited review does not require a completed questionnaire and is usually much easier to get through underwriting but it requires the potential borrower to come up with 25% down.
Creative Mortgages for Condos:
What are your options if the condo you want to buy is deemed non-warrantable and you do not have the required 25% down payment?
One option is to use a combo mortgage which would have a conventional first mortgage up to 75% and a smaller second mortgaged for 15% that would close at the same time as the first. The advantage to this is lowering the amount required down to 10% and eliminating the need for private mortgage insurance which is required for any conventional loan over 80% financed.
Another option is to look towards Lenders that offer portfolio loans, or loans that will not be sold to Fannie Mae and Freddie Mac. While these loans will usually require at least 20% down, they will consider unconventional condos that cannot pass a full review such as condo –hotels. The key to portfolio lending is the underwriter will look at the borrowers overall financial picture and will make a loan decision based on all factors, not just the details of the condo project.
Do Your Homework!
There is nothing worse than going through 90% of the loan process to find out the condo you are buying is considered non-warrantable and the loan you are applying for is turned down. To avoid this, I recommend having your Realtor call a Homeowner Association Contact and ask about the following
• Projects where a single entity owns more than 10% of the total units (for projects with 21 or more units).
• Project has inadequate insurance coverage.
• Condo project has similar characteristics and is managed as a hotel (condotel)
• Project (HOA, sponsor, developer) is in litigation that relates to safety, structural soundness, functional use or habitability of the project.
• New construction condos.
• Established condos that have additional phases in need of completion.
• High percentage of non-owner-occupied units.
• High number of units being delinquent on association dues for more than 60 days.
• Project budget is not appropriately structured.
Knowledge is power! While one negative answer may not be a deal killer it can affect the type of financing required and how much you may have to put as a down payment. Even if you are considering paying cash this is the type of information you should want to have upfront. Once you have completed the sale it is too late!
Brian McMahon, Mortgage Loan Originator – Team, NMLS #327382
HomeBridge Financial Services, Inc.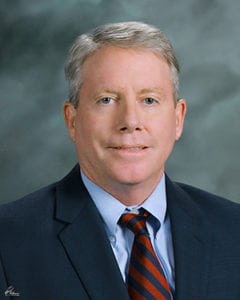 5260 State Road 64 East Bradenton, FL 34208
o: (941) 782-2092, Ext. 427 c: (941) 720-2573 f: (866) 215-2916
e: bmcmahon@homebridge.com
web: www.HomeBridge.com/BrianMcMahon
• Private Mortgage Insurance – What is PMI?
• See if my condo is FHA approved
• Fannie Mae and Freddie Mac