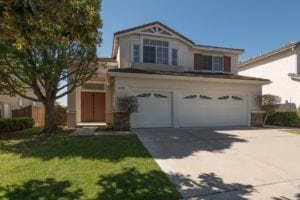 Today's buyers are considered to be more energy efficient than ever and they are choosing to find homes that are considered to be more eco-friendly.  However, finding the right home for the right price can be a bit of a challenge.  After closing on a home, many are finding that they want to make their own energy efficient upgrades such as replacing their old appliances out for new ones or adding roofing or windows.
The VA now has an option called EEM which stands for Energy Efficient Mortgage program. These types of mortgages help military borrowers finance repairs or improvements directly into their loans.  Under this particular program, borrowers can add up to $6,000 dollars in improvements to their loan. These improvements must be qualified and accepted by the VA.  Some examples include but not limited to, insulation, solar heating and energy-efficient doors and windows.  For a complete list please contact the VA.
If you are interested in taking advantage of the EEM program, homebuyers should be aware that they have about 6 months from the time the home is purchased to complete any energy improvements.  With energy costs continuously rising, the EEM program could be a great way to save money and also boost your home's resale value.  If you are thinking that this may be an option to pursue, do your research and talk to your mortgage lender for more information.
Here is some additional information regarding the EEM:
These can be done through a purchase, refi, or IRRL
As stated earlier there is up to a $6k limit and the amount of the increase in loan amount must equal an increase in value by at least that amount
The improvments can be made by the veteran, but the loan increase will be limited to the cost of materials
Other examples can include the following, but are not limited to:
solar heating systems, including solar systems for heating water for domestic use,
solar heating and cooling systems
caulking and weather-stripping
furnace efficiency modifications limited to replacement burners, boilers, or furnaces designed to reduce the firing rate or to achieve a reduction in the amount of fuel consumed as a result of increased combustion efficiency, devices for modifying flue openings which will increase the efficiency of the heating system, and electrical or mechanical furnace ignition systems which replace standing gas pilot lights,
clock thermostats
new or additional ceiling, attic, wall and floor insulation
water heater insulation
storm windows and/or doors, including thermal windows and/or doors
heat pumps and vapor barriers
The Chapman Lending Team at HomeBridge Financial is honored to help many veterans utilize their VA home loan benefit each and every year.  We ARE NOT a call center.  Our goal is to provide the best customer service in the industry along with the most competitive rates and fees.
Semper Fi, Dan Chapman CAPT, USMC (vet)
ChapmanTeam@HomeBridge.com          Call (760) 456-7139
Get a Free Rate Quote  –  Start an Online Application