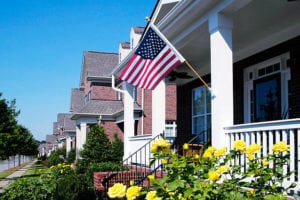 When purchasing a home, a crucial part of the process is to have the home appraised.  VA Appraisers inspect the interior and surrounding property in order to establish the value of a home.  They take into consideration the home's condition, location and its features.  These appraisals are intended to protect the veteran from overpaying since the house serves as collateral for the mortgage.
In some cases an appraisal may come in lower than the asking price of the house.  While it is not an ideal situation to be in there are some possible solutions if this problem arises. The most common solution is that the seller ends up reducing the price.  More often than not, sellers will be willing to negotiate in order for the sale to continue.
Another solution may be that the buyer ends up paying more money.  Buyers may go to great lengths to get the house of their dreams by either making a down payment or raising the loan amount.  This can get tricky however.  Many lenders may not want to finance a property if the equity is negative even if the buyer is willing to pay more.  HomeBridge Financial does allow the borrower to pay the amount over the appraisal.
Finally, another solution would be a negotiation between the seller and the buyer.  If both parties are willing to meet somewhere in between and come to an agreement over the price, then the issue can be resolved quickly.
While there are a number of other solutions that can be used to fix this issue, the bottom line is to go over each option and hope that an effective result can be achieved.
The Chapman Lending Team at HomeBridge Financial is honored to help many veterans utilize their VA home loan benefit each and every year.  We ARE NOT a call center.  Our goal is to provide the best customer service in the industry along with the most competitive rates and fees.
Semper Fi, Dan Chapman CAPT, USMC (vet)
ChapmanTeam@HomeBridge.com          Call (760) 456-7139
Get a Free Rate Quote  –  Start an Online Application