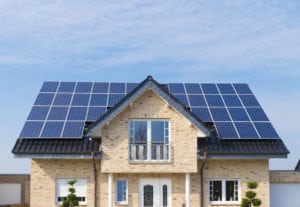 Solar is becoming more popular than ever due to the fact that homeowners can save money as well as make their house "green." But when buying or selling a home solar panels can possibly add some complexity to a transaction. As a buyer or seller, you should be aware of both the benefits as well as the problems that solar panels have when you enter the market to buy or sell a house. Obviously, the more information you acquire, the easier it will be to make the best decision that will benefit over the short and long-term future.
Do solar panels increase your property value? This is a common question that most people have when they first start researching. This question depends on a few factors including:
The type of home you own
Whether your solar panels are leased or owned
What part of the country you live in
How much energy you will be saving
What the starting value of the home already happens to be (higher priced homes usually receive more value)
There are a number of different benefits to solar such as helping you to save on energy costs and producing a suprising amount of electricity. However, while it may seem exciting to reduce your bill, the cost to install are sobering. The average solar panel system usually costs anywhere from $15,000 – $20,000. Unfortunately, most homeowners do not have the money to pay for this. Solar companies realize that most people can not pay for this upfront therefore, instead of buying you can lease a system. Homeowners sign an agreement and pay a regular fee for the use of the panels for the next 15 years or more.
PROBLEMS WITH LEASING SOLAR PANELS
While leasing a solar panel system may seem like a great idea, it can create an awkward situation when you decide to sell your home. Breaking your lease with a solar panel company will usually result in you being charged the full bill for the 15 years of usage the homeowner agreed to. The only options you are left with are pay the rest of the bill off or transfer the lease to the buyer of your home.
Unfortunately most buyers are hesitant to take over a 15 year lease. Committing to a long-term agreement as well as worrying about the credit requirements of the solar company, most buyers can not go through with the sale. As the owner and a seller it is important to be aware of these potential issues before leasing or attempting to sell your home after signing a contract. An appraiser will NOT add any value to a property that has leased solar panels. Since the panels are not permanent to the structure appraisers can not increase the value.
REFINANCING
Since there are very little up front costs for leased solar panels, solar companies will place a lien against the homeowner's property as a means of security. This lien poses a challenge when a homeowner wants to refinance their home. Most of these liens cannot be subordinated, which unfortunately makes refinancing almost impossible. If a homeowner chooses to refianance their home they will need to pay off the solar loan otherwise your chance for refinancing may not be possible.
While solar panels may not seem like a good fit for most, if a homeowner is planning on staying in their home for the long haul it may be a good idea to install solar panels. Either way, it is always best to look into any major decisions when it comes to your home.
The Chapman Lending Team at HomeBridge Financial is honored to help many veterans utilize their VA home loan benefit each and every year.  We ARE NOT a call center.  Our goal is to provide the best customer service in the industry along with the most competitive rates and fees.
Semper Fi, Dan Chapman CAPT, USMC (vet)
ChapmanTeam@HomeBridge.com          Call (760) 456-7139
Get a Free Rate Quote  –  Start an Online Application